Bellingham PD: Man arrested after threatening people with airsoft gun, robbing store
BELLINGHAM, Wash. - A man was arrested after threatening people in Bellingham with an airsoft gun, pointing it at police and robbing a store.
Police received a call on Feb. 19 of a man walking around a TJ Maxx parking lot with a gun in his pocket. Officers arrived, and the suspect, 27-year-old Kelton Lane, reportedly stole merchandise from TJ Maxx and left before they got there.
Around 2:30 p.m., more calls came in to report Lane aiming his gun at cars passing by.
Officers went back and found Lane, and said they ordered him to put his hands up, but Lane reportedly ran off.
Police ran and drove after him, as Lane appeared to have a handgun.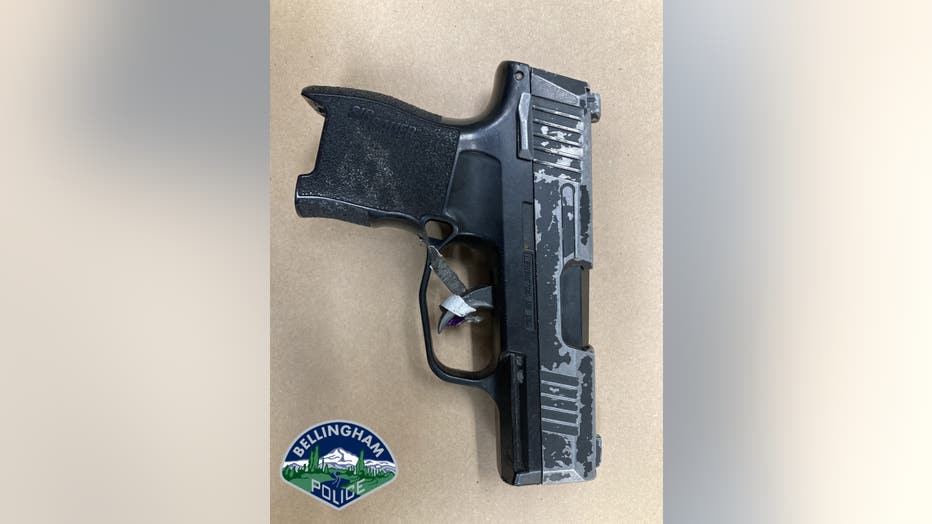 According to authorities, Lane ran to a truck and pointed his gun at the driver, who sped off to get police. Shortly after, Lane reportedly aimed his gun at an officer in their patrol car. Lane then avoided officers by running and hiding between parked cars nearby.
Police say they were finally able to take Lane down with non-lethal measures. Lane was first taken to the hospital for treatment, after a previous wound reopened when officers used flexible batons and non-lethal rounds on him.
Lane was then booked into Whatcom County Jail for first-degree robbery, two counts of second-degree assault and obstructing law enforcement.
RELATED: Docs: Victims were strangers to suspects in Sammamish home invasion-turned shooting
Get breaking news alerts in the FREE FOX 13 Seattle app. Download for Apple iOS or Android. And sign up for BREAKING NEWS emails delivered straight to your inbox.
Bellingham Police say when they seized Lane's weapon, it turned out to be an airsoft gun.