Body found dangling from office tower believed to be that of tagger


SACRAMENTO, Calif. -- A man whose body was found dangling outside a downtown Sacramento office tower may have been a tagger, authorities said.

At some point Monday morning, it appears the man tied a rope around himself, authorities said. However, he was tied in a seated position like a rappeler. The rope was tied off with a window washing anchor, and fire officials believe that that anchor could have held his weight. But they don't think he was a window washer.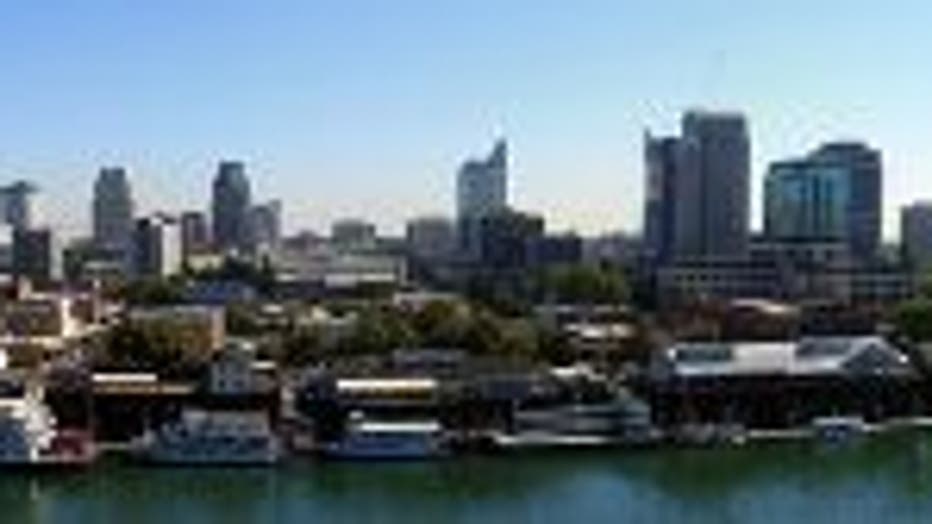 Around 7:45 a.m., a person in another building reported seeing the man hanging near 12th and K streets. Rescuers soon reached the man, took him down, and confirmed that he was dead.

The man was at least nine stories above the ground.

Authorities told the Sacramento Bee that the man appears to have been a tagger who was trying to paint some graffiti on the facade of the building. A can of spray paint and a window etching tool was found on the roof of the building.

Battalion Chief Marc Bentovoja told the Bee the department had no reason to believe the man's death was a suicide.

"It looks like accidental more than anything else," said Bentovoja.

-- Los Angeles Times