Body found outside Renton home may have been there for years
RENTON, Wash. -- Two brothers dead. One in what appeared to be an accidental house fire -- the other may have been lying dead in plain sight for years.

It wasn't until their Renton home caught fire earlier this month that authorities made the grim discovery. What's even stranger is that aerial photos show the body had apparently been in the yard for at least two years.

On Nov. 7, a neighbor called 911 to report a house fire on 146th Ave. SE in Renton.

When crews arrived they discovered the first body, a 65-year-old man, inside a fenced patio just outside of the home.

The body of his older brother, a 68-year-old man, was found days later when crews were safely able to go inside the home.

It took firefighters more than an hour to get the fire under control. Investigators believe it was caused by an electrical heater in a bedroom.

King County Sgt. Cindi West told our news partner The Seattle Times that it took a while to piece together this puzzle because the brothers kept to themselves and are perhaps the last members of their family.

The sheriff's office told Q13 News they received a tip from someone saying the younger brother's body is visible in a 2015 image on the King County Parcel Viewer.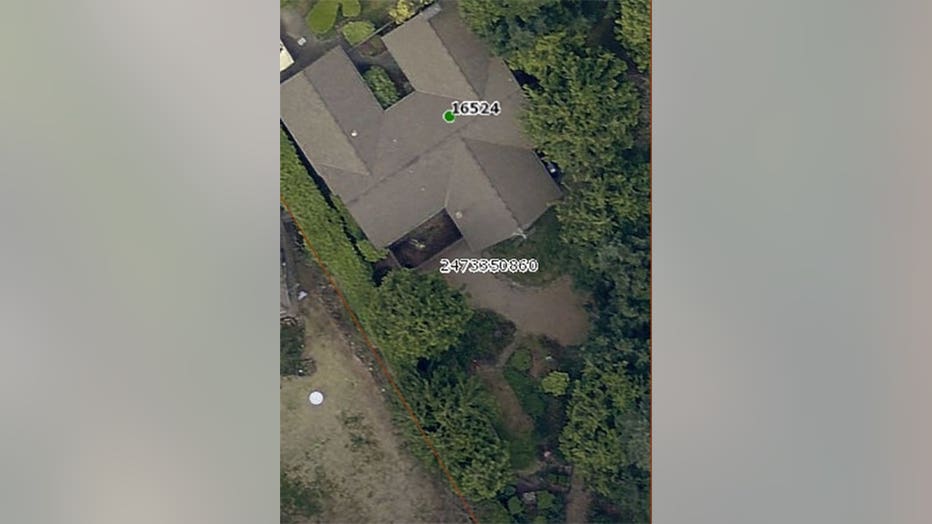 Aerial image from 2015 provided by King County Sheriff's Office.


Investigators say it's still unclear how the younger brother died.

"We don't know whether the (younger) brother went outside and had a heart attack or died inside and was dragged out by his (older) brother, but there didn't appear to be any trauma or foul play," West told the Times. "He wasn't reported missing and there was no official report. (The older brother) might not have known what to do."

Neighbors told the sheriff's office that the older brother had a mental disability.

West said there were "a lot of empty pizza boxes in the house," and that may have been how he survived since his brother's death.

"It's a strange and sad case and there doesn't seem to be anyone left to give these guys a memorial."

An official cause of death for both brothers will be released by the King County Medical Examiner's Office.