Capitol Hill, Seattle police prepare for another May Day


SEATTLE – The Seattle Police Department said they would be ready if May Day demonstrations turn violent again this year.

Protesters smashed windows on Capitol Hill and cops arrested 17 people last year.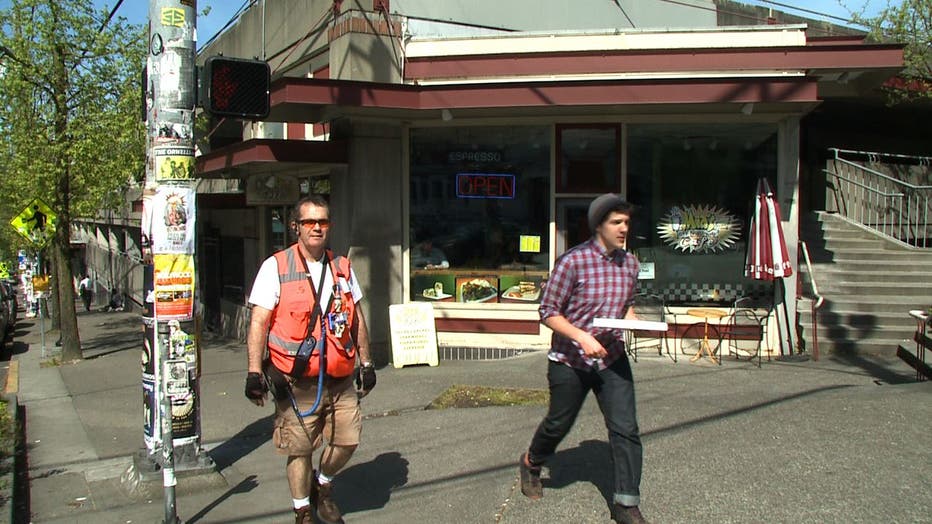 Most businesses owners in the area said they will wait and see what protesters do Thursday, except for Mia's Café and Seattle Central Community College: They are both closing early before Thursday's marches get started.

Police fired pepper-spray and flash grenades during last year's May Day protests. Protesters moved from downtown into Capitol Hill. This time around, businesses are preparing for anything.

"I'm just hoping for the best," said David Nelson, who owns Hot Mama's Pizza. "I don't think it was a planned event last year. I think there was a reaction to the police tactic."

Windows were smashed at three businesses on Capitol Hill. This year, most nearby businesses plan to stay open unless demonstrations get out of hand.

"I don't think people came here to target small business," Nelson said. "There might be possible larger targets, but I don't think they're targeting small businesses."

Thursday night classes at Seattle Central Community College have been called off for concerns about safety. Students recalled police and self-described anarchists clashing in the streets.

"I feel like it was a bit graphic," said Diaba Kaba. "I've never been in a protest or riot myself so it was kind of scary for me at first."

The Downtown Seattle Association said they will be inside SPD's command center and will alert business owners if the violence escalates.

But most people on Capitol Hill are hopeful that Thursday's demonstrations will stay peaceful.

Seattle police said they will be fully staffed on Thursday and will step in if protesters get out of hand.