CAPTURED: WMW pressure leads to surrender of street racing suspect accused of attacking, robbing innocent victim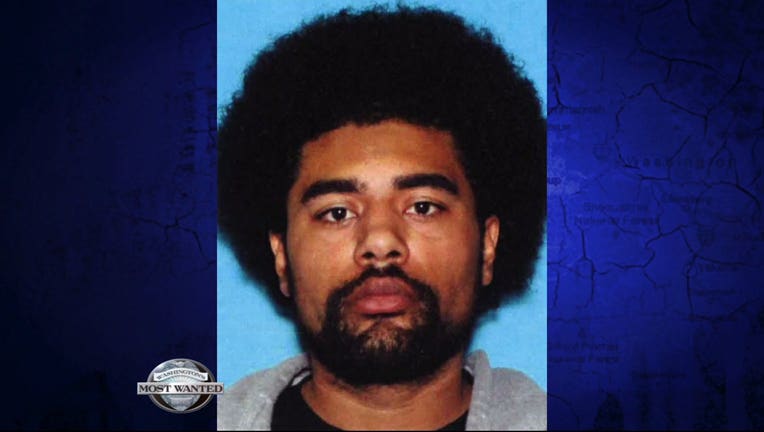 article


FUGITIVE CAPTURED July 27, 2017 --
Seattle Police say Demonte Hinojosa showed up to his court arraignment on Thursday and surrendered, because of pressure from being on WMW.

He had cut his hair short to disguise himself since he was featured last weekend on WMW.

He had a $300,000 warrant for robbery after detectives say he brutally beat and robbed a man in West Seattle during  a street racing gathering. The victim was trying to drive around a group that was stopped in the road when police say Hinojosa and Sanjil Raj, who is also in custody, broke out his window, punched him, dragged him from the car and then started kicking him before stealing his wallet, keys and cell phone.

Both suspects were identified by Washington's Most Wanted viewer tips to Crime Stoppers of Puget Sound.

Hinojosa is WMW Capture #905.




FUGITIVE UPDATE July 21, 2017 --
Demonte Hinojosa is one of the suspects WMW viewer tips helped identify in a brutal attack on an innocent man trying to drive to work in West Seattle.

He has a $300,000 warrant for his arrest after King County prosecutors charged him with Robbery in the First Degree.

A second suspect, Sanjil Raj, has already been arrested and charged and is in jail, but Seattle Police still need to find Hinojosa.

Detectives say he's the suspect seen in video punching and kicking the victim in a car.

Detectives say Hinojosa and Raj stole the victim's wallet and keys.

Hinojosa is 24 years old, 5'10" and weighs 200 pounds.

If you know where Seattle Police can find him, use the P3 Tips App to submit your information to Crime Stoppers anonymously, or call the hotline at 1-800-222-TIPS. There is a cash reward of up to $1,000 if your tip leads to his arrest.




FUGITIVES WANTED IN SEATTLE June 29, 2017 --
Seattle police are asking for the public's help to identify three men involved in street racing who attacked and robbed an innocent victim early in the morning on Saturday, June 24.

Detectives say the victim was trying to drive around some cars that were stopped in the 5600 block of West Marginal Way SW when one of the vehicles sideswiped his car.

"Next thing he notices is that are people are running at his vehicle. Well, he's scared so he rolls up the windows, locks the door," said Ret. Det. Myrle Carner with Crime Stoppers of Puget Sound.

Investigators say cell phone video shows a crowd of people surrounding the victim's vehicle yelling at him, kicking the car and then smashing out his driver's side window before punching him and knocking him unconscious.

"They unlock the door and they're dragging him out of the vehicle and you'll see where they are putting him on the street and they are putting the boots to him," said Carner.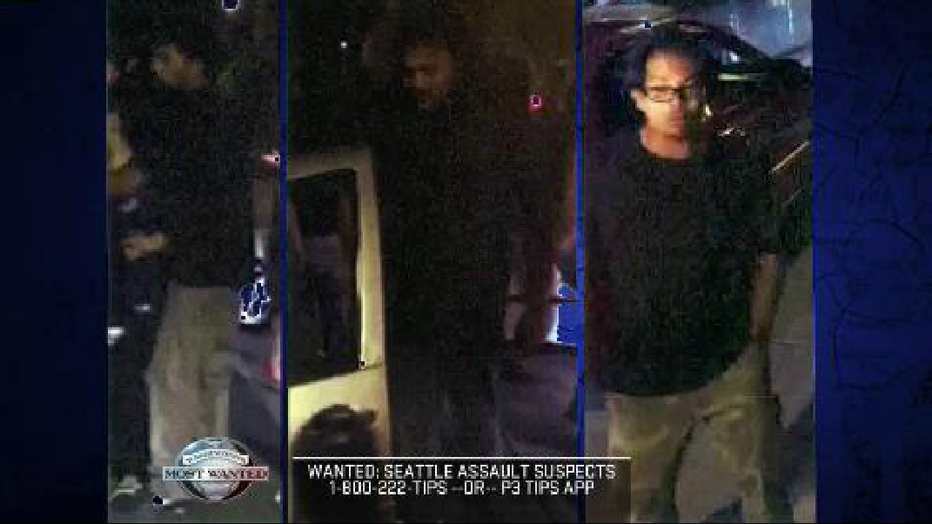 Detectives say one of the suspects has been identified with the first name of Demonte but they don't know his last name and are asking for help.

"One of the suspects even takes a photograph of the victim while he is unconscious and bleeding and he shows part of what they took from his wallet and laughs about it," said Carner.

Police also want to know who was taking the cell phone video.

"Somebody knows his voice. We want to know who the narrator is on this video so that we can identify him because obviously he's involved in this case," said Carner.

Crime Stoppers is offering a cash reward of up to $1,000 to anyone who can identify the suspects. It is anonymous. Call the hot line at 1-800-222-TIPS or use the P3 Tips App or www.P3Tips.com to submit the information.

"We're gonna arrest you. You are gonna be charged with this assault and you are gonna be visiting us very soon," said Carner.