Car stolen from family who needs it to travel to Seattle to see daughter awaiting heart transplant
TACOMA, Wash. - At least four cars were stolen in just over four hours from parking lots in and around the Tacoma Mall Sunday. One of the victims was a family who needs the car to see their 12-year-old daughter in the hospital while she awaits a heart transplant.
One of the victims, Kesia Andersen, told FOX 13 that her Kia disappeared around noon, with police following it for a short time before the car thief was able to slip away.
She says the theft came as a shock.
"It's so detrimental to our family to not have this car," said Andersen.
When Andersen went shopping with her 14-year-old daughter and friends for homecoming dresses on Sunday, she never expected her car would disappear.
Andersen says thieves stole it out of a busy parking lot at the mall, sometime between noon and 4 p.m.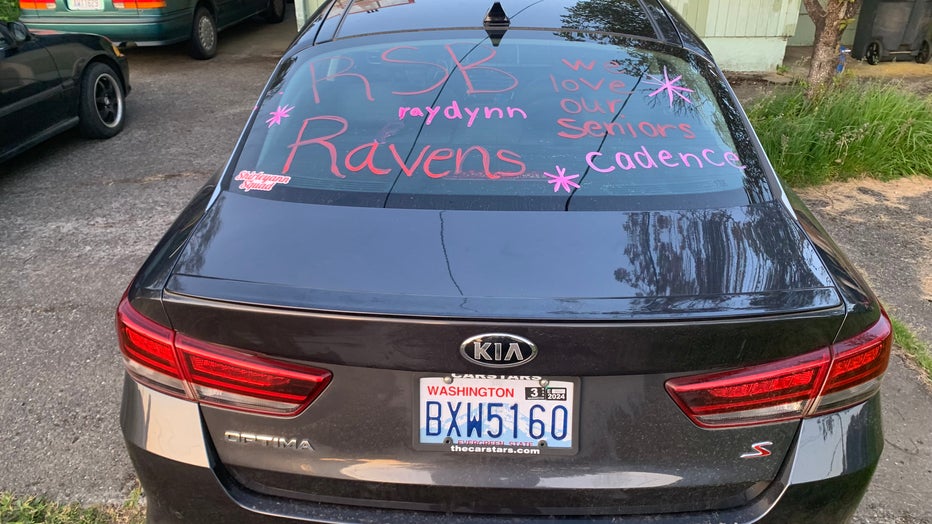 "That car was my lifeline right now," she said.
Andersen's daughter, 12-year-old Shirleyann, was recently hospitalized to wait for a heart transplant. In a cruel twist, the car theft was yet another blow to the family.
"The nicest car I've ever owned in my life, and it's my way to get to Shirleyann. It's not like Seattle is the town next door, you know, I have to drive three hours to go see her," said Andersen.
Tacoma Police say there were 11 incidents of attempted vehicle theft or vehicles that were stolen in a 24-hour period in the area near the mall on Sunday. Police say all were Kias and Hyundais.
Andersen says an officer commented on the numbers when he talked to her Sunday.
"He said there have been six cars stolen in the last two hours in the mall parking lot," said Andersen.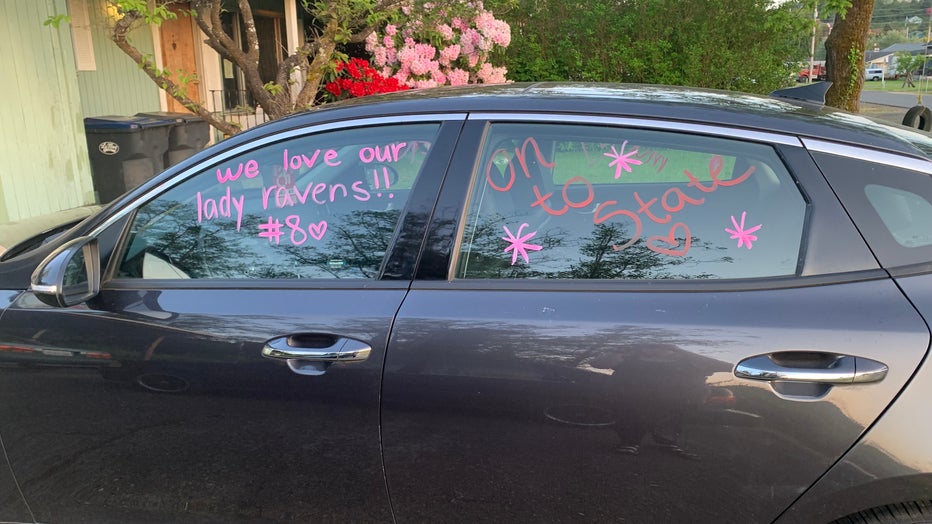 Police say some of the thefts were reported between noon and 4:30 p.m. near Total Wine, The Cheesecake Factory and Macy's.
"We are trying to survive life just like everybody else in this world and I work really hard for the things that me and my kids have and I'm a single mom, I don't have someone else to rely on and when something like this is taken, it's devastating."
Andersen says her Kia has a distinct "Shirleyann Squad" sticker on the back window. The sticker is pictured below. She is hoping that the public will keep an eye out for the car, and the sticker could help ID it.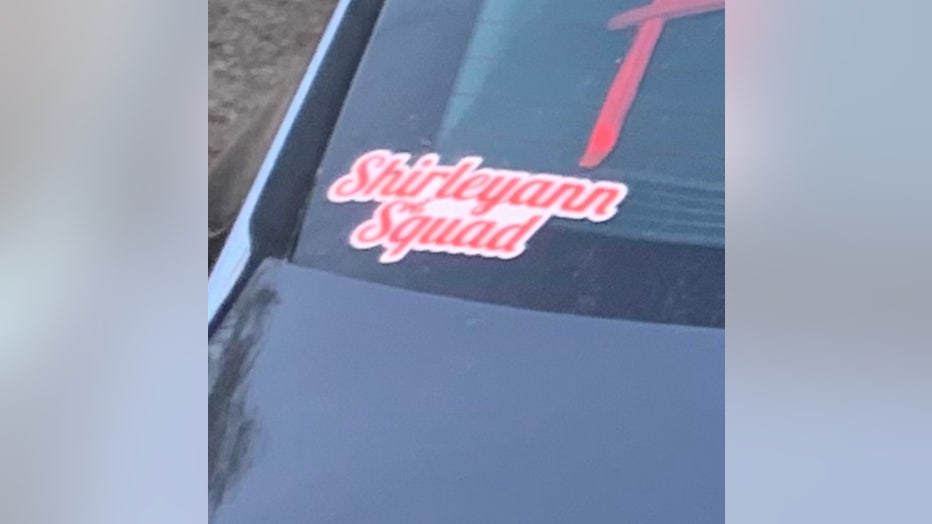 Andersen says not only did the thieves take the vehicle, but also stole precious family time away from Shirleyann.
"My older kids weren't able to see her in the hospital, and we don't know at this point when any of us is going to get to go up there," she said.
Andersen says a non-working credit card was also in the car at the time and thieves tried to use it at a local 7-Eleven after the theft, but it didn't work.
A fundraiser is ongoing for Shirleyann's care.  Andersen says the outpouring of support has boosted the family's spirits during this challenging time.
If you spot the stolen Kia, contact Tacoma Police.