Child dies when SUV crosses road barriers, rolls into creek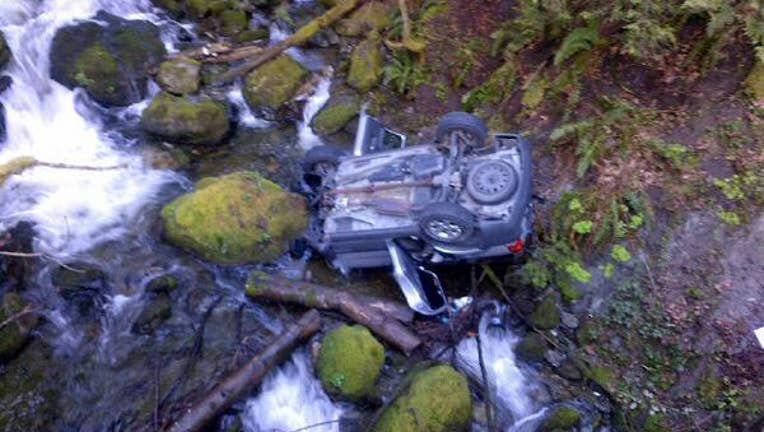 article


BELLINGHAM - A 6-year-old boy was killed in a rollover car accident Monday afternoon near Bellingham when an SUV a woman was driving launched over barriers and flipped down a culvert.

The accident happened near milepost ten on Chuckanut Drive just before 5 p.m., the Washington State Patrol said.

Washington State Patrol troopers said the driver, a 35-year-old woman from Lynden, was driving north on the road when she lost control going around a curve. Her SUV went up and over the road barriers and then rolled 40 feet down an embankment to land on its roof in Oyster Creek.

A passenger, a 6-year-old boy, was found deceased on the scene. The woman was flown by helicopter to Harborview Medical Center with serious injuries.

Troopers believe the driver was traveling too fast for the road conditions, WSP troopers said, and vehicular homicide charges are pending.