Chilly & rainy -- feels like March


[trib_ndn vid=24833689]

SEATTLE -- A cold upper level low is circulating over us, bringing us cool and showery weather today through Thursday.

Today's morning commute is a soaker. This afternoon we'll have showers, with the chance of an isolated thunderstorm with perhaps a little hail. And it's chilly today -- temps topping out in the mid 50s, around 57 for Seattle, which is 10 degrees below normal.

Tomorrow and Thursday will feature showers at times and we'll top out in the upper 50s to near 60. Friday looks drier, but there is still a chance of showers.  S

aturday & Sunday look much better, partly sunny with highs in the mid 60s, around normal.  There is still a slight chance of a shower.  Memorial Day could be the best day of the holiday weekend -- partly sunny, upper 60s.

Viewer photos of the day . . .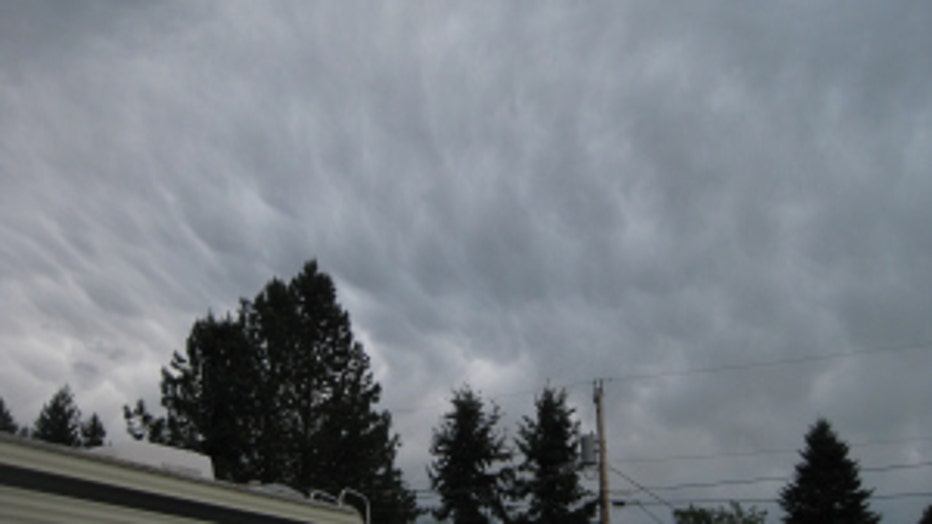 Mammatus clouds, indicating instability and a stormy situation. From Chris in Ferndale.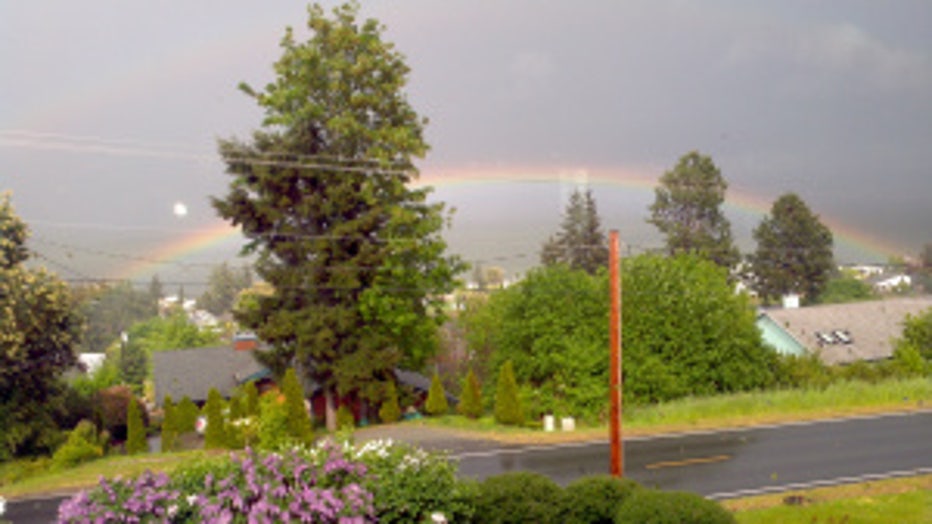 Showers & sunbreaks make rainbows. Here's a lovely rainbow from last week, from Tom on Camano Island.  It's a double rainbow with a faint secondary rainbow--can you see it?