Chilly start, sunny all day


SEATTLE -- Clear skies overnight have allowed the temps to take a dive and we're starting off with temps in the 30s and frost in places.  This afternoon will be sunny with highs in the mid-to-upper 50s.  Tomorrow, clouds invade and it looks like rain late in the day.

Thursday, Halloween, will feature morning showers tapering off in the afternoon with highs in the mid-to-upper 50s.

There could be a few showers on trick-or-treaters, but it won't be a washout this year.  Friday looks mainly dry, between systems.

But the next more powerful system brings rain late Friday into Saturday.  It could be breezy-to-windy on Saturday as well.  Sunday will drop a few showers on the Seahawks and it will be cooler with highs trying to hit 50.  Turn clocks BACK one hour on Sunday morning.

Viewer photos of the day . . .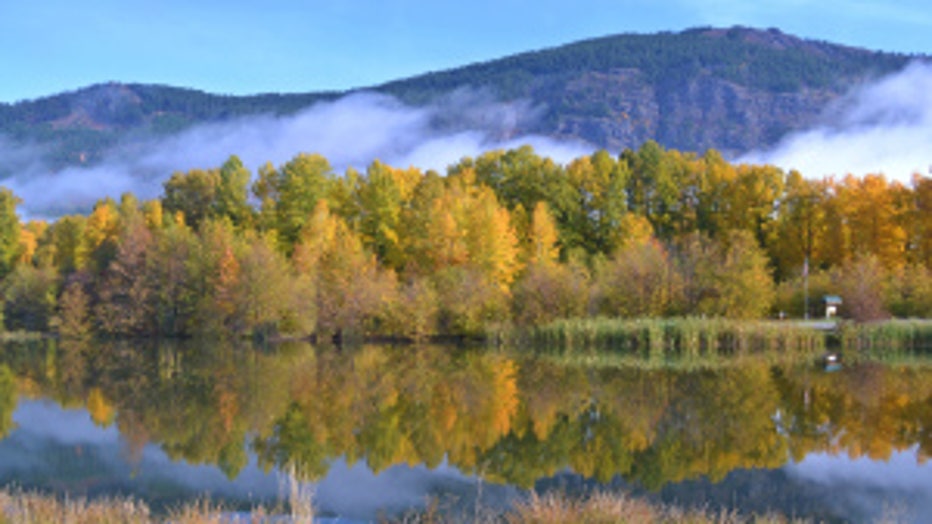 Easton Ponds with the Cascades in the background and valley fog beneath. From Kathy in Spanaway.
Pumpkin Boy Grayson. From Rikk & Lindsay in Steilacoom.