City of Seattle celebrates NHL announcement to accept expansion team application
SEATTLE -- The NHL is considering bringing a professional hockey team to Washington state.

The NHL said Thursday they'd consider Seattle's bid for an expansion team.

That announcement came one day after a plan to renovate the KeyArena was approved by the Seattle City Council and signed by the mayor.

On Thursday, the city of Seattle's hockey hopes were the highest they've been in a century.




A hundred years ago, Seattle was the first American hockey team to win the Stanley Cup.

The NHL Board of Governors, meeting in Florida on Thursday, voted to accept an application for an expansion team in Seattle.

"It was a unanimous vote and we think we're going to be bringing hockey back to Seattle," Seattle Mayor Jenny Durkan said to applause at a news conference at City Hall later.

"I said yesterday I thought we were on the path, I didn't know it would happen so quickly," Durkan laughed. "We are thrilled that it is happening and we'll be talking to the NHL commissioner soon."

The buzz of another pro team in Seattle comes right on the heels of Durkan inking an agreement to renovate the 55-year old KeyArena with private developers Wednesday.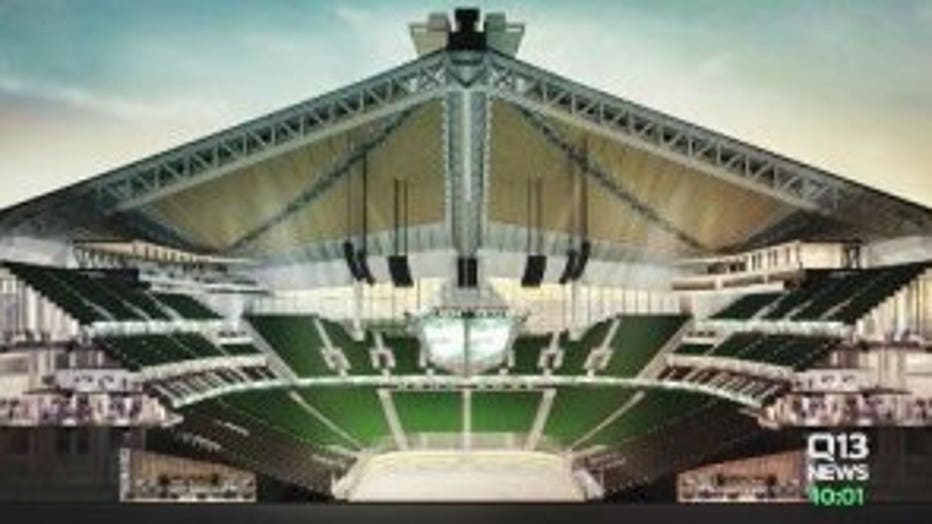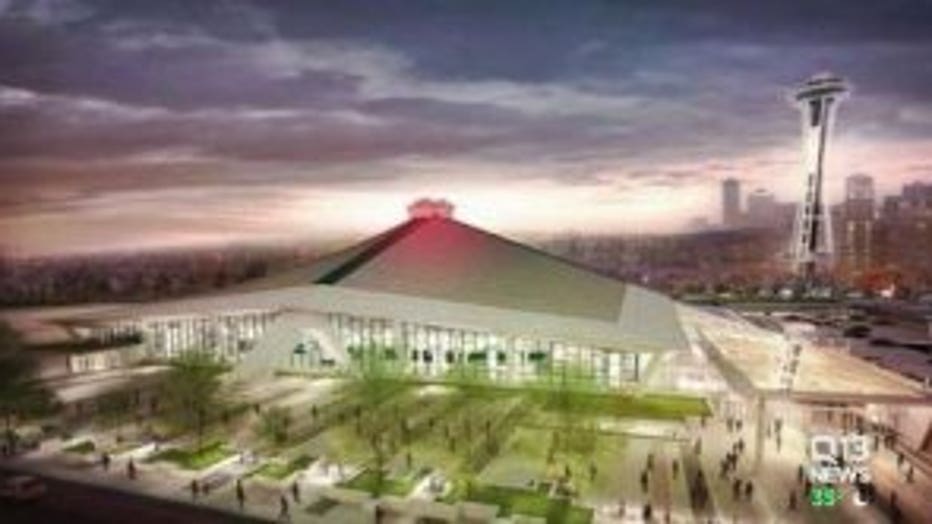 "This is more than just a first step, this is more than just a glancing--oh Seattle may look good. It is certainly much closer—we are going to have NHL, then an NBA team," said Seattle City Council member Debora Juarez.

If approved, Seattle could become the 32nd team in the league. Something that comes at a $650 million dollar price tag for the potential ownership group.

The city is working with the Oak View Group to create an arena fit for the NHL by 2020.

OVG CEO Tim Leiweke going as far as asking Seattle to hold him accountable.

"If we don't have a franchise a year from now, they should take me and put me on top of that arena and while they start tearing that arena down, they should let me dive into the middle of the rubble because I haven't done my job," said Leiweke this week.

At a news conference in Florida, NHL Commissioner Gary Bettman said the David Bonderman group in Seattle has been granted permission to file an application for expansion and run a season-ticket drive,  similar to what occurred with the Vegas process. The group includes Jerry Bruckheimer, a Hollywood producer, and David Bonderman, a private equity CEO.

"That doesn't mean we have granted an expansion team," Bettman said. "We have agreed as a league to take and consider an expansion application and to let them run in the next few months a season-ticket drive."

Just the plan for an arena was the first step in a whirlwind week for super fan John Barr, who started the "NHL to Seattle" blog seven years ago.

"That was like a critical milestone and then we needed the NHL to kind of get on board and kind of oblige and say 'Yea, Seattle is a good market.' And they've implied it's a good market all along, and now it's just the green light so now we can really start talking about a ticket drive."

The idea of season tickets -- something fans can only describe as an early Christmas present.

"I'm really blown away. It's kind of numbing," said Barr. "It's kind of this amazing cascading series of events. It's almost overwhelming to be honest."

Bettman says Seattle is the only city the league is considering for expansion.

The city of Seattle says they're still working on ironing out a lot of details regarding a timeline and benchmarks that need to be made.

A season ticket drive is expected sometime early next year, and it will be carried out for the league to be able to gauge fan interest in the Seattle area.