Crazy coincidence? Pilot crashes into home he previously owned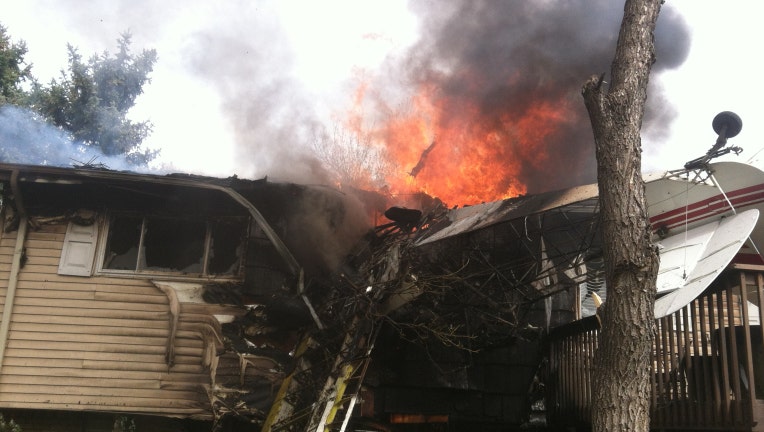 article


NORTHGLENN, Colo. – The pilot who walked away from an airplane that crashed into a Denver area home on Monday once owned the home, reported KDVR-TV.

Nobody was home when pilot Brian Veatch crashed into the roof upside down.

KDRV-TV reported that Veatch is a local firefighter and works part-time as an advertising banner plane pilot.

SLIDESHOW:  Photos from KDVR-TV's SkyFOX helicopter

Veatch reportedly lost power and was trying to locate a field when he was forced to come down in the neighborhood.

Investigators said Veatch previously owned the home that is now in ruins, but no longer does after selling it to another family.  Public records indicate he now lives about a mile away.

No one was injured in the crash.  It is unclear if Veatch realized the home he was crashing into was one he formerly owned.