Crews searching in Olympic National Forest for missing 83-year-old Bremerton woman
SEATTLE -- Search-and-rescue crews were looking in the Olympic National Forest Thursday for missing 83-year-old Bremerton resident Carole Ferguson, who was last heard from Sept. 26.

Bremerton police said Ferguson spoke to a friend on Sept. 26 and canceled scheduled plans. Her neighbors said they also had not seen her or her red Ford Ranger since the same time period, police said.

The Mason County Sheriff's Office said Ferguson's Ford Ranger was found earlier this week in Mason County.

In the missing person news release, Bremerton police said Ferguson is an avid hiker and frequently hikes in the Olympic National Park area. "There are indications that suggest Ferguson's disappearance may be dementia-related," police said at the time.




If spotted, please contact the Bremerton Police Department at (360) 473-5220, (360) 473-5228 or call 911 reference Bremerton Police Department case number B17-007434.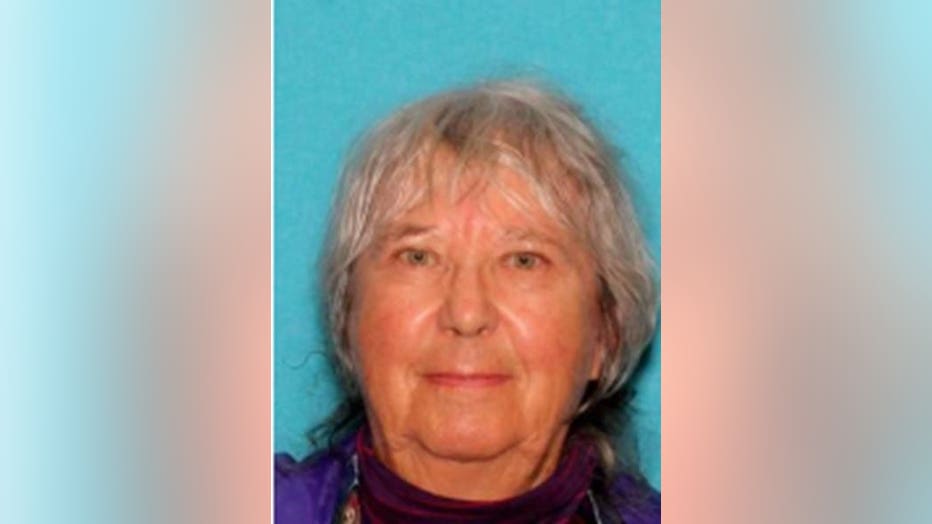 Carol Ferguson, 83, of Bremerton, is missing. She has not been heard from since Sept. 26, Bremerton police say.(Photo via Bremerton Police Dept.)