What will it cost you now to cut the cord and only stream content?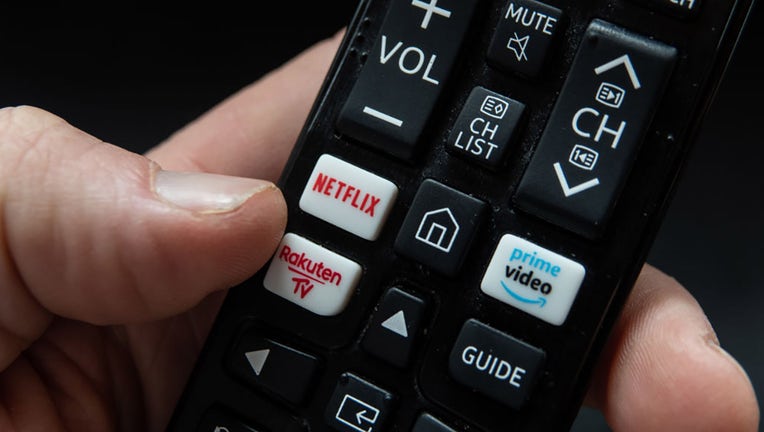 article
Many streaming services have implemented price increases over the past year or so, leaving some potential cord-cutters wondering how cable stacks up against subscribing to multiple platforms to get the content they want to watch.
Reports differ on how much providers typically charge for cable on a monthly basis, with the Financial Times recently pegging it at $83. Another report suggested it could come in around up to $125 when also keeping in mind accompanying gear and fees. 
NETFLIX LEANS ON 'WHAT'S OLD IS NEW AGAIN' STRATEGY
Meanwhile, some of the platforms that have seen prices of their streaming go up in the past month include Apple TV+, Netflix, Disney+ and Hulu. The most recent to do so was Netflix, who upped the per-month charge for its Premium and Basic options.
Streaming content could come with a combined price tag in the area of $147 per month if a person decided to use the respectively most-expensive version of Netflix, Disney+, Hulu, ESPN+, Amazon Prime Video, Max, Discovery+, Paramount+ with Showtime, Apple TV+, Peacock and Starz. That figure included the $8.99 price of Prime Video by itself rather than the overall Amazon Prime membership fee, which currently stands at $14.99 per month and comes with other benefits.
A collective bill for streaming services could look lower if one went the route of a less expensive plan, such as one with ads, or only used certain platforms. Disney also has options to bundle its three services – Disney+, Hulu and ESPN+ – that could cut down such a total.
VERIZON REPORTEDLY PUTTING TOGETHER NETFLIX, MAX STREAMING BUNDLE
Earlier this week, Disney CEO Bob Iger told analysts and investors the entertainment giant has plans to bring together Hulu and Disney+ on the latter service. That move would apply to those who bundle the two platforms, according to his comments.
"We will launch a beta version for bundled subscribers in December, giving parents time to set up profiles and parental controls that work best for their families ahead of the official launch in early spring 2024," he said. 
In July of last year, the proportion of people in the U.S. whose TV viewing time utilized streaming services notably came in at 34.8%, according to Nielsen. 
TWO STREAMING SERVICES RAISING PRICES FOR AD-FREE PLANS
That instance represented it beating out cable for the first time ever, which Nielsen said saw 34.4% in the same month. The organization found broadcast at 21.6%.
Nielsen linked streaming's viewership feat to less sports and other new shows available on TV that month.