Deadly high voltage mystery: Why did man climb power tower?
SEATTLE -- A man was found dead on a platform about 150 feet up a 120,000 volt electrical tower near 3rd Avenue NW and NW 36th street in the Fremont neighborhood.

A witness said he saw a man climbing the tower and then saw an explosion on the top of the tower around 12:20 a.m. Friday. He said he then saw something fall and heard a man moaning.

Police and fire crews arrived on the scene a short time later, but it was determined to be too dangerous for fire fighters to climb the platform because power was still flowing through the tower.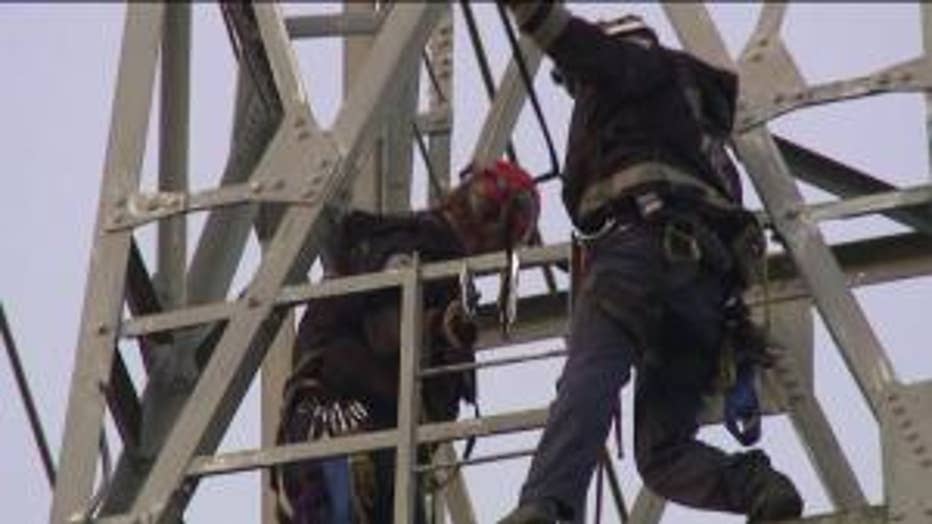 A Snohomish County helicopter was then called in to assist and that crew confirmed there was a man on the platform who was not displaying any sign of life.

Seattle City Light said the high voltage tower did cycle out, which means there was a moment of power loss. Crews turned off two feeder lines to the tower to make it safe for them to get the man down.

"Once we determined this was a recovery operation, not a rescue operation, we changed our plan and City Light had cut power to the transmission tower so that both City Light workers and our firefighters could go up safely," SFD's Kyle Moore said.

"Once they made it up there they were able to put the body in a stokes basket and lower it down to the ground."

It is not clear why the man climbed the tower. Seattle City Light crews said there is no sign of damage or vandalism on the tower and the man only had a hat and a cell phone with him.