Driver seriously hurt after suffering medical condition, crashing head-on into truck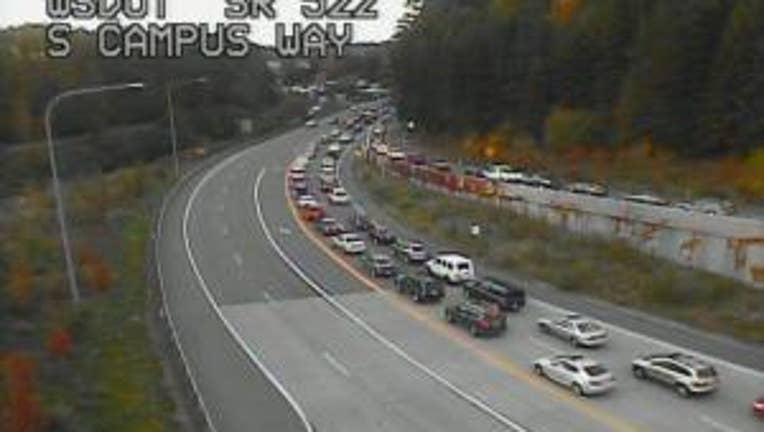 article


LAKE FOREST PARK, Wash. -- A driver who suffered a medical condition crossed the center line on Bothell Way, rolled 3 times, and crashed head-on into a truck.

Police were called to Bothell Way and 61st Ave NE around 5 p.m. Thursday.

Officials with the King County Sheriff's Office said the driver, a man in his 60s, suffered some sort of medical condition while driving westbound on Bothell Way. The Jeep rolled three times and landed upside-down facing the wrong direction in the eastbound lanes.

Sgt. Cindi West says the Jeep continued sliding until it hit a tree-trimming truck head-on.

The driver of the Jeep was taken with life-threatening injuries to Harborview Medical Center in Seattle. A dog inside the Jeep appeared to be unharmed.

Three people in the truck were not hurt.

Part of Bothell Way was expected to be closed for several hours during the investigation.