Eight-inch steel pipe to blame for Bertha stoppage
SEATTLE -- The deep-tunnel boring machine tasked to dig the new State Route 99 tunnel was at least partially blocked by a steel pipe, the Washington State Department of Transportation said Friday.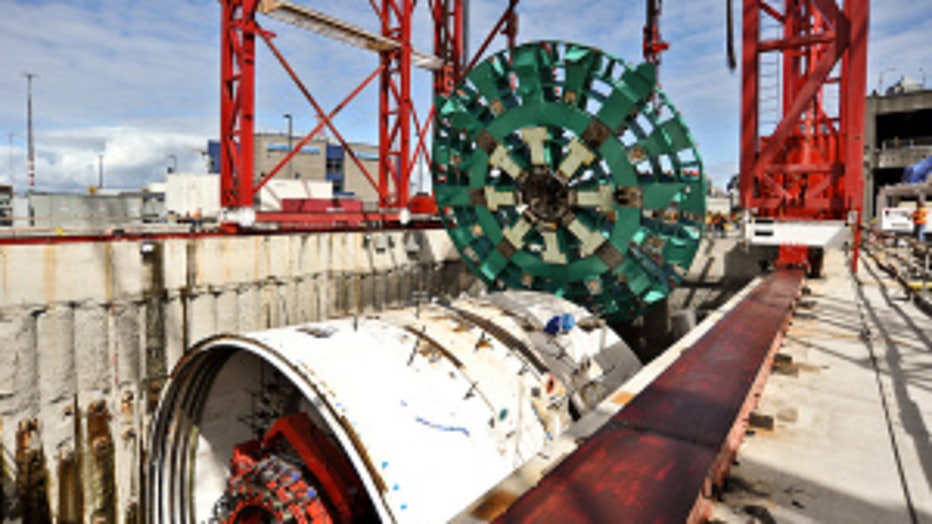 Bertha in the launch pit (Courtesy: WSDOT)


The tunnel machine, nicknamed Bertha, has been stalled since Dec. 6. Crews working to determine what stalled the machine found a 8-inch diameter steel pipe protruding through one of the machine's many openings in the cutterhead Thursday.

Officials said the pipe was installed by the WSDOT in 2002 following the Nisqually earthquake to better understand how groundwater flowed through the area. The pipe was known to WSDOT prior to the dig.

WSDOT said other potential factors could still contribute to the blocking of boring machine, such as changing soil conditions that may have caused excessive wear on the cutting tools. It is still possible other objects are blocking the cutterhead, WSDOT said.

Bertha will remained stopped until the steel pipe can be removed. It was "too early to speculate" on when work would resume.

The boring machine has stalled several times, and is slightly behind schedule. The machine has bored approximately 1/10 of it's scheduled work.