Flames shoot 30-feet into the air at Seattle Center area substation
SEATTLE -- An electrical  capacitor bank caught fire Wednesday morning at a Seattle City Light substation near the Seattle Center, as smoke and flames were visible from blocks away. Nobody was hurt.

The substation is located in the 300 block of 6th Avenue North.



City light officials said the oil in the substation was non-toxic mineral oil used for insulation.

Crews considered using foam but decided the best course of action was to let the fire burn itself out.

Seattle City Light said the substation fire caused about 325 customers to lose power near the Seattle Center. Power has since been restored.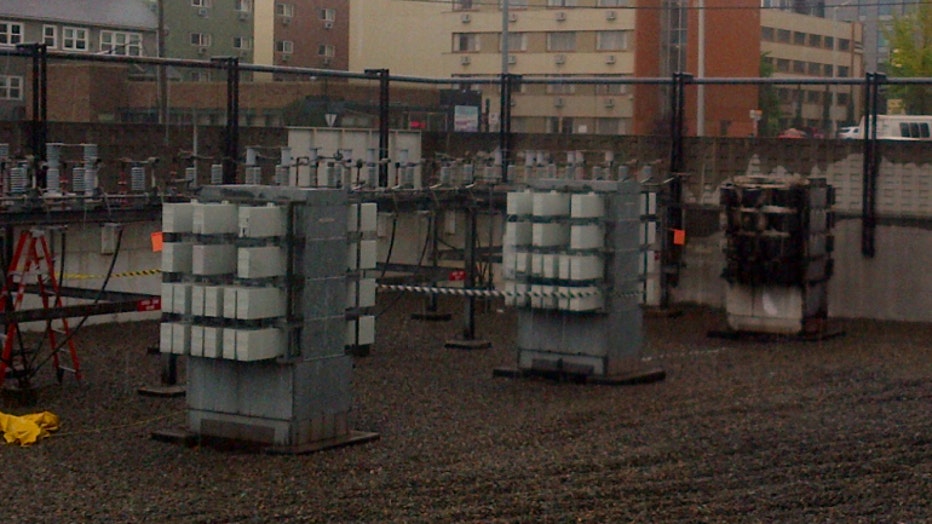 (Credit: Seattle City Light)