Flood alert level raised for Snoqualmie River; only minor flooding expected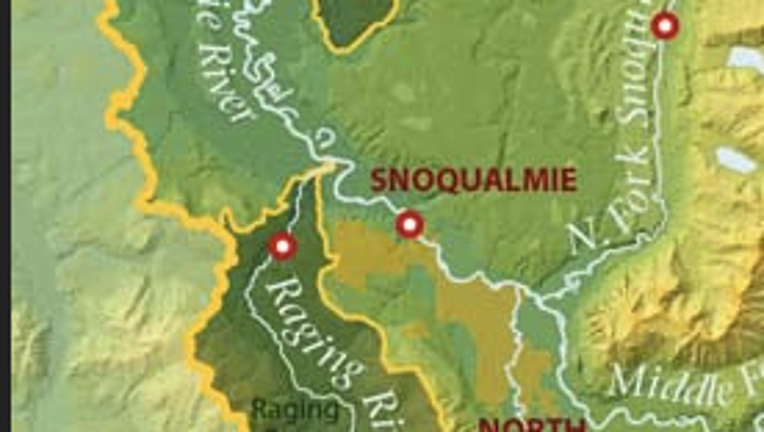 article
SEATTLE -- Persistent heavy rainfall for much of Friday brought the Snoqualmie River up to a Phase II flood alert level. Only minor flooding is expected, however, the King County Flood Warning Center said Friday night.

As of 7:45 p.m., the sum of the Snoqualmie River's three forks was 12,260 cubic feet per second (CFS), slightly higher than the Phase II flood alert threshold of 12,000 CFS, the center said through its Regional Public Information Network.

Typically, only minor flooding in low-lying areas would be expected along the Snoqualmie River at this flow, with the potential for water over just a few roads.

Flood Warning Center staff will monitor stream gages and weather reports, the center said, and will provide updated information on river conditions as necessary. Real-time river level information is available online at http://www.kingcounty.gov/flood.

King County offers everyone free access to KC Flood Alerts, an automated system that allows subscribers to receive customized alerts of potential flooding for any or all of King County's six major river systems.

Find the KC Flood Alerts link at www.kingcounty.gov/flood. This website is a valuable preparedness resource, with all of the latest information about river levels and road conditions, plus weather reports and other critical links.