Garfield High School teachers refuse to administer standardized test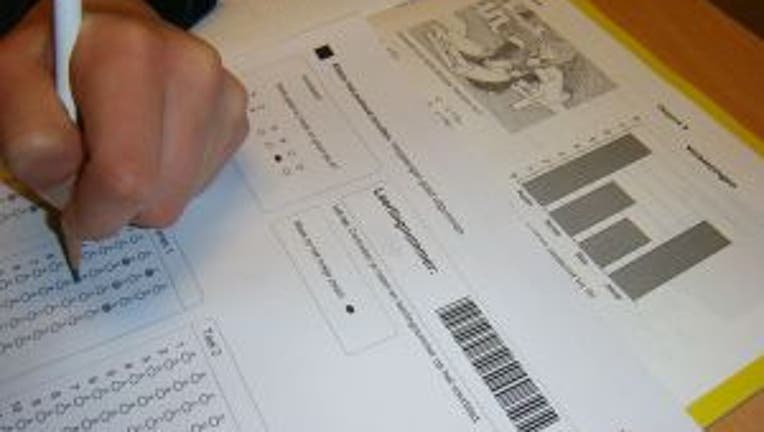 article
SEATTLE -- Teachers at Seattle's Garfield High School announced Thursday that they will refuse to administer a standardized test that students in other high schools across the district take in January.

Teachers claimed the Measure of Academic Progress, or MAP, standardized test, given to evaluate student progress and skill in reading and math, wastes time, money and school resources.

"Our teachers have come together and agree that the MAP test is not good for our students, nor is it an appropriate or useful tool in measuring progress," Kris McBride, Garfield's Academic Dean and Testing Coordinator at Garfield, said in a release.

The test is administered two to three times a year to 9th grade students. The test has no impact on grades or class standing, Garfield school officials said, giving students little incentive to perform well on the test. However, the MAP test is used to help evaluate the competence of the instructors throughout the district, teachers said. They argued using test scores to measure a teacher's effectiveness is unfair.

Garfield teachers voted overwhelmingly on Dec. 19 not to administer the test to their students. In fact, not a single teacher voted against the action for teachers to abstain from voting, Garfield High School's Jesse Hagopian said.

"Our teachers feel strongly that this type of evaluative tool is unfair based on the abundance of problems with the exam, the content, and the statistical insignificance of the students' scores," McBride said.

The MAP tests cost Seattle Public Schools $4 million, Hagopian said, and were purchased during the tenure of former Superintendent Maria Goodloe-Johnson.

A fight between district administrators and Garfield teachers may soon come to a head. Seattle Public Schools stood by the test in a statement released Thursday afternoon.

"The Measures of Academic Progress (MAP) test is a standards-aligned assessment widely implemented in school systems across the state and the nation," Seattle Public School officials said in a release.

The school district said it expects a full report on the "effectiveness" of MAP testing in the spring, but that Garfield teachers will be expected to administer the test until then.