Girlfriend used bong to beat boyfriend, report says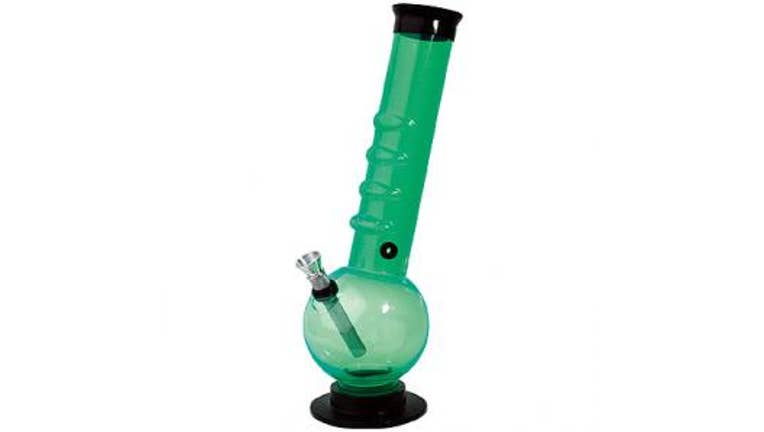 article
BELLINGHAM, Wash.—
A 28-year-old woman used a glass marijuana bong to beat up her boyfriend Sunday in Bellingham, the Bellingham Herald reported.

According to the Herald, the couple was arguing around 1:20 a.m. in their home in the 2400 block of Pacific Street. Police said the woman spat on her 31-year-old boyfriend and then hit him on the top of his head with an 8-inch-tall glass bong. The suspect ran off before police arrived, though officers said they have probable cause to arrest her.
The boyfriend suffered a cut on his head, but didn't require medical attention.
The bong's shape was pretty straightforward, the Herald reported, so it didn't have any glass parts sticking out that could turn dangerous.

The report was filed as a misdemeanor domestic violence assault, and the bong was impounded as evidence.