Good News Only: Multiple dramatic rescues, Mariners making noise in Seattle for opening weekend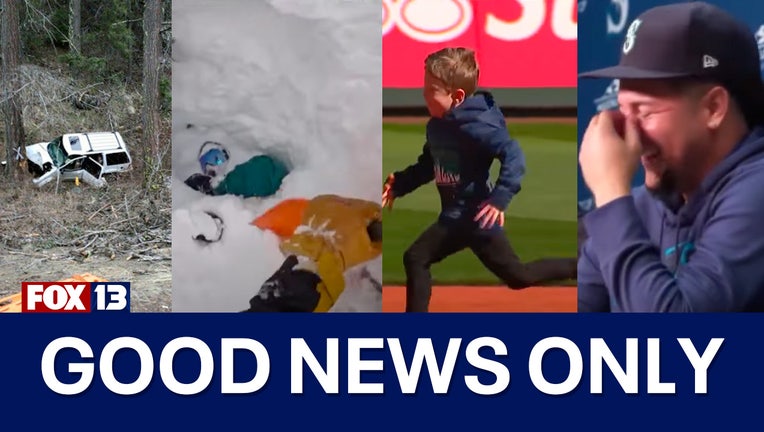 article
A snowboarder who found himself buried in a tree well on Mount Baker was rescued by a skier. A woman who became stranded overnight in a remote area of Washington was rescued by a WSDOT worker who was at the right place at the right time. And the city of Seattle is making some noise as the Mariners kick off opening weekend at T-Mobile Park.
Here are FOX 13's top stories of the week; Good News Only.
VIDEO: Dramatic rescue of snowboarder buried in feet of snow by passerby skier on Mt. Baker
What could've been a deadly situation is now being praised as a textbook rescue in the backcountry on Mount Baker.
It was all caught on video in a clip that's gone viral around the county. Even if you have seen it, you need to take a second look, because it could save your life.
You can read the full story here.
WSDOT worker saves woman's life after she crashed her car, became stranded overnight in remote area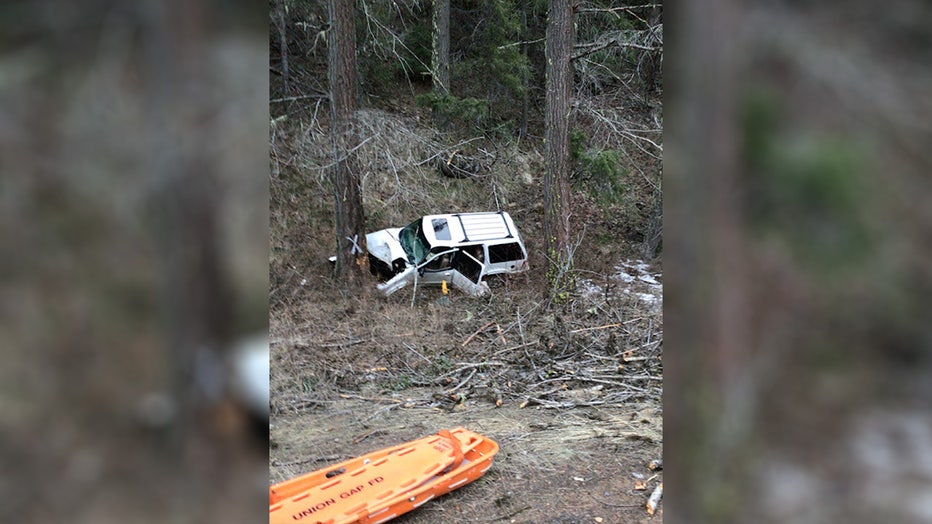 A traveler who found herself stranded near Chinook Pass is alive, thanks to a WSDOT maintenance worker who was at the right place at the right time. 
According to the Washington State Department of Transportation (WSDOT), On Friday, Jerry Bennett was on patrol on SR-410 near Whistlin' Jack Lodge when he spotted some trees down off the side of the road.
WSDOT says fallen down trees are common this time of year, but there was enough debris for Bennett to intervene. He used the plow of his truck to push the trees off the shoulder of the road, and then stepped out to clear out some remaining tree limbs. 
Then Bennett noticed a car buried in the forest off the highway, with a woman inside screaming for help.
You can read the full story here.
6-year-old Mariners fan practices running bases ahead of Opening Day
The Seattle Mariners and the Make-A-Wish Foundation planned a special opening day for a 6-year-old Coleman Tawresey at T-Mobile Park.
In 2019, Coleman was diagnosed with bilateral retinoblastoma, a rare eye cancer. If caught "too late" it could lead to the removal of eyes.
The Mariners invited Coleman and his parents ahead of Thursday's game and Coleman got the chance to run the bases. 
Read the full story here.
Mariners' Ty France crashes Luis Castillo's presser after Opening Day victory
More good vibes from the Mariners this season, with Ty France asking the important questions.