Here comes the rain again -- and again and again


SEATTLE -- A shift in the weather is finally here.

Gone are the hot, dry, smoky days. Q13 News Meteorologist Rebecca Stevenson says we're shifting to a cooler, damp weather pattern.

Expect rain showers and Sunbreaks on Monday, a few showers will be heavy with small hail.

The coast and south sound have the best chance of a thunderstorm but the risk includes all of Washington on Monday and Tuesday.

Colder air sliding overhead will take snow levels down to 5000 feet today.  The central Cascades will receive 1 to 3 inches new snow above 5000 feet by this afternoon, higher amounts are expected for the south Cascades, especially for Mt. Rainier.  Highs in the 50's, Lows in the upper 40's.

Q13 News Meteorologist M.J. McDermott found the first snow at both Stevens Pass and Crystal Mountain.




The week ahead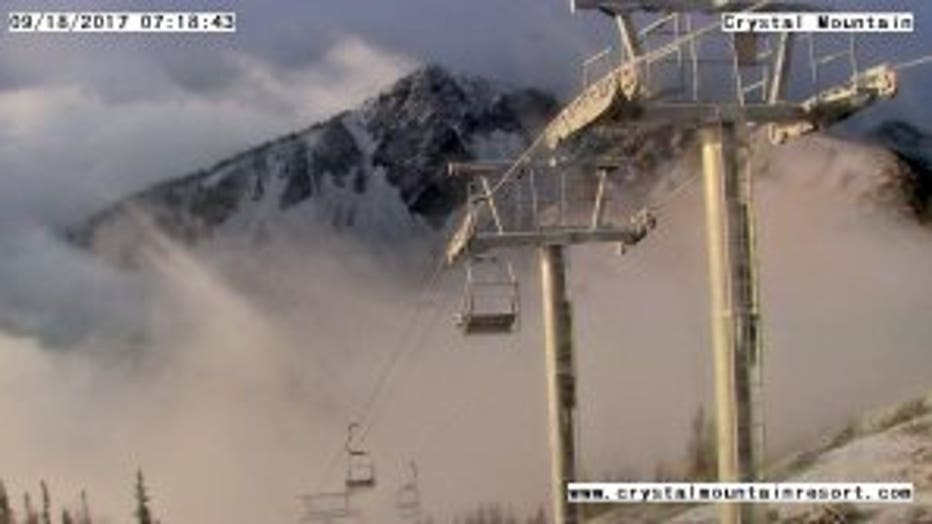 Snow at Crystal Mountain on Sept. 18, 2017.


On Tuesday, get ready for more rain showers, locally heavy, along with sunbreaks and a slight chance of a thunderstorm. Highs in the 50's, Lows in the upper 40's.

Rain showers will decrease Wednesday and most will be in the foothills and mountains by Thursday.

Dry weather is expected for the Autumnal Equinox Friday and through the weekend with a return to the normal high temperature of 70°.