House passes bill to legalize marijuana at federal level, called MORE Act — what's next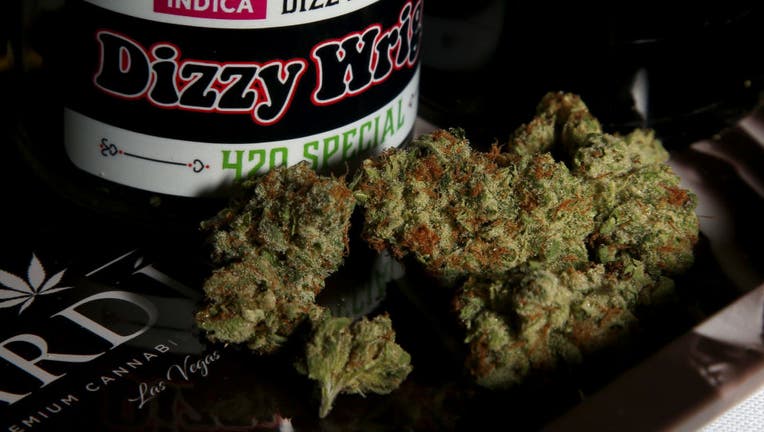 article
WASHINGTON - The U.S. House of Representatives on Friday voted to pass legislation to legalize marijuana at the federal level, one step closer to decriminalizing cannabis in the United States and the latest example of evolving attitudes on the subject.
While the bill, called the Marijuana Opportunity Reinvestment and Expungement (MORE) Act, is expected to face strong headwinds in the Senate — its debate and vote on Friday gave House lawmakers the chance to state their views on a decriminalization push.
The MORE Act would essentially remove marijuana from the Controlled Substances Act list and decriminalize it. The measure would require federal courts to expunge prior marijuana convictions and conduct resentencing hearings for those completing their sentences. It also authorizes a 5% sales tax on marijuana and marijuana products that would be used for grant programs focused on job training, substance abuse treatment and loans to help disadvantaged small businesses get into the marijuana industry.
It passed with a mostly party-line vote of 220-204. All but two voting Democrats backed the measure, while only three Republicans did. It still needs approval in the Senate before it could head to President Joe Biden's desk to be signed into law.
Marijuana is currently a Schedule I substance under the Controlled Substances Act, meaning that it is labeled as having a high potential for abuse and currently has no accepted medical use in treatment in the United States, on par with heroin and LSD.
During Friday's debate, Democrats said the nation's federal prohibition on marijuana has had particularly devastating consequences for minority communities. House Majority Leader Steny Hoyer, D-Md., cited statistics that showed Black Americans were four times more likely than white Americans to be arrested for marijuana possession, even though they use it at similar rates.
"Those criminal records can haunt people of color and impact the trajectory of their lives indefinitely," Hoyer said. "I regret that there are some members of our Congress who apparently think that's not worthy of attention."
"Make no mistake, yes, it is a racial justice bill," said Rep. Barbara Lee, D-Calif.
Republicans who opposed the measure said marijuana is a gateway drug that would lead to greater use of opioids and other dangerous substances. They also said the pot sold today is far more potent than what was sold decades ago, leading to greater impairment for those who use it. They said decriminalization is not the priority that lawmakers should be focused on now, with the war in Ukraine and inflation driving up the cost of gas, food and other essential items.
"Yet the priority of this Congress now turns to expanding access to addictive, behavior-altering recreational drugs at a time when our country is also experiencing increased addiction, depression and suicide," said Rep. Bob Good, R-Va.
Though 18 states have legalized recreational use and 37 allow for some sort of medical marijuana, the remaining federal prohibition has created headaches for the industry in states where it is legal — making it hard for businesses to get banking services and loans.
In the Senate, Democrats including Majority Leader Chuck Schumer of New York asked colleagues in early February for their input on a marijuana decriminalization bill that they would be introducing later this year.
"This is an issue of individual freedom and basic fairness that clearly transcends party lines," the Democrats said in their letter to colleagues.
Previous attempts to decriminalize marijuana
This wasn't the first time that a chamber of Congress has taken up the bill. The bill passed the House in 2020 but saw no action in the Senate, where 60 votes are needed to pass most legislation. Then, in September, it again cleared the sponsor's panel for the current session.
While the once-fringe idea has become increasingly mainstream, not all Democrats have supported the bill in the past. Biden has said he supports decriminalizing marijuana but has signalized he believes that federal prohibition should remain.
"I've spoken in the past about the president's views on marijuana. Nothing has changed and there's no new endorsements of legislation today," White House press secretary Jen Psaki said last summer.
Senate passes marijuana research bill
The vote comes just a week after the U.S. Senate unanimously passed a bill that would streamline efforts for the medical and scientific research of marijuana. 
RELATED: Senate unanimously passes marijuana research bill
The bill was sponsored by Senators Dianne Feinstein, D-Calif., Brian Schatz, D-Hawaii, and Chuck Grassley, R-Iowa, according to a news release from Feinstein's official website. 
"Current rules and regulations make it hard for researchers to study how marijuana and marijuana-derived medications can best be used to treat various conditions," said Feinstein. "This important legislation will cut the red tape around the research process, helping get FDA-approved, marijuana-derived medications safely to patients." 
The bill would also encourage the U.S. Food and Drug Administration to create cannabis-based medicines and greenlight physicians to discuss both the known harmful and beneficial impacts of using marijuana products such as CBD, according to the bill. 
"This bipartisan bill is critical to better understanding the marijuana plant and its potential benefits and side effects," Grassley said in a statement. "It will empower the FDA to analyze CBD and medical marijuana products in a safe and responsible way so that the American public can decide whether to utilize them in the future based on sound scientific data. Researching marijuana is widely supported by my colleagues on both sides of the aisle, and it's a smart step forward in addressing this current schedule I drug." 
Cannabis becomes fast-growing industry
Currently, at least 37 states, four territories and Washington, D.C, have legalized marijuana for medical use, according to the National Conference of State Legislatures. A total of 18 states, along with two territories and Washington D.C., have legalized marijuana for adult recreational use.
In a 2021 Gallup poll, the support for marijuana legalization reached a record high, with 68% of participants supporting it. 
Meanwhile, cannabis is one of the fastest-growing industries in the nation. Sales of adult-use and medical marijuana hit $25 billion in 2021, according to a report by Leafly, that was created in partnership with the cannabis economic analysis firm Whitney Economics. Researchers also found last year was the first time that job creation in the marijuana industry exceeded six figures, with 107,059 new jobs created, compared to 32,700 in 2019.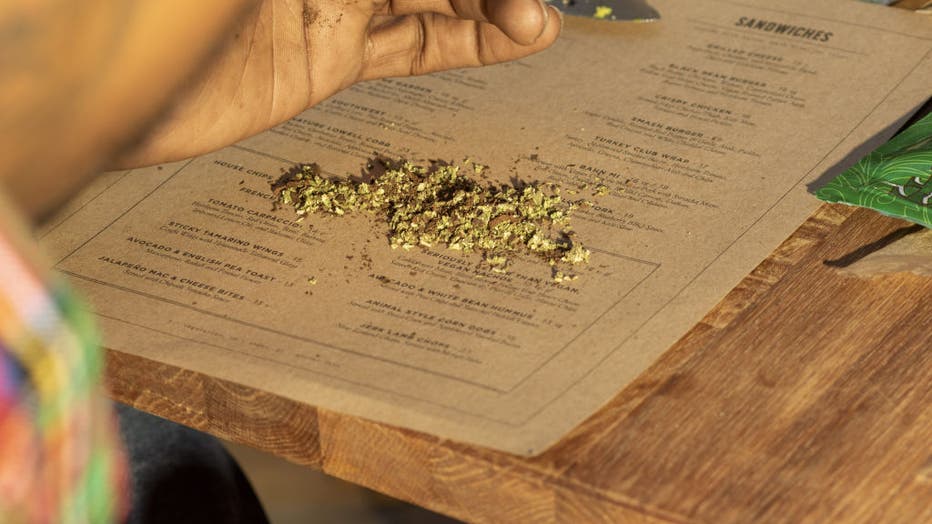 FILE IMAGE - A customer prepares marijuana at a cannabis lounge in West Hollywood, California, U.S., on Oct. 1, 2019. Photographer: Kyle Grillot/Bloomberg via Getty Images
Last year, Amazon said that it will stop testing job seekers for marijuana.
The company, the second-largest private employer in the U.S. behind Walmart, made the change as states continue to legalize cannabis or introduce laws banning employers from testing for it.
 RELATED: Amazon says it will no longer test jobseekers for marijuana use
This story was reported from Los Angeles. Catherine Stoddard, Kelly Hayes and the Associated Press contributed.