K-9 helps Seattle police track down nine-time felon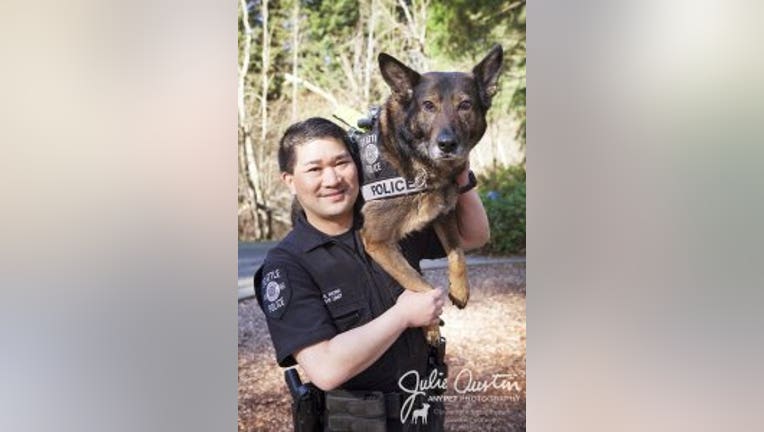 article


SEATTLE - Seattle police said a K-9 named Ziva helped them track down a nine-time felon who was spotted speeding through South Seattle on Sunday.

Police said the 25-year-old man, who was wanted on a burglary warrant, went speeding past them at 70 mph around 1 a.m., and they chased him to a parking lot in the 4400 block of Rainier.

They said the man tried to speed off but hit a tree His airbags deployed, so he got out and ran off.

After a quick search of the man's car, police said they found a handgun with an extended magazine, and decided to call in a K9 unit.

Ziva found the man hiding under a car and he was arrested.

Police said the man has been convicted of auto theft, assault, robbery and burglary, and that he can't legally carry a gun.