Lacey officers wait at stolen vehicle for suspect to return to it after leaving Target with stolen merchandise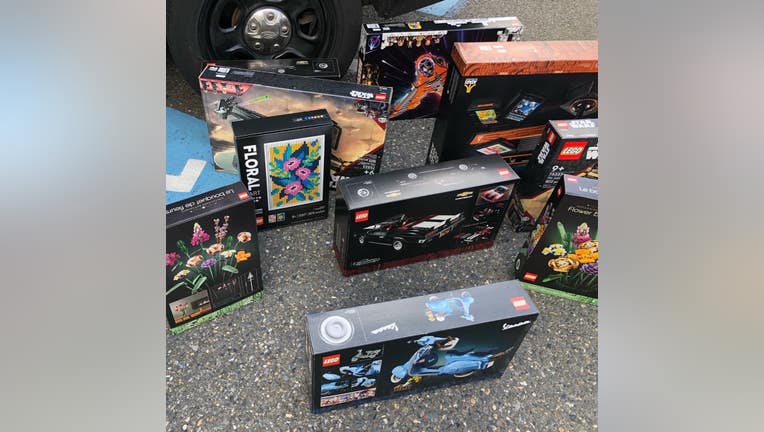 article
LACEY, Wash. - Lacey Police officers arrested a man who they say cut off his ankle monitor, stole a vehicle and then tried to steal merchandise from Target. 
Over the weekend, one officer waited at the stolen vehicle while another went inside to get surveillance video. A man exited the store with a shopping cart full of stolen merchandise, according to Lacey Police. 
When he saw the officers waiting at the vehicle, he ran. 
Officers were able to catch up to the man, who did not identify himself, but said he had just ingested fentanyl. Because of that admittance, he was taken to the hospital.
At the hospital, he ended up identifying himself to officers. 
Police then learned that he was a man from Federal Way with a felony warrant for his arrest for possession of a stolen vehicle. It was also discovered that he cut off his GPS ankle monitor. 
When officers searched the stolen vehicle, more stolen items from Target were found.  Overall, about $2,000 worth of stolen merchandise was recovered and returned to the two Target stores. 
He was booked into jail for possession of a stolen vehicle and felony theft.