Listen to man's emotional 911 call when he finds missing toddler -- 'I found baby Rainn!'


NORTH BLOOMFIELD, Ohio -- After a nearly two-day search, a missing toddler has been found safe.

Rainn Peterson was found alive in a field off Peck Leach Road nearly 48 hours after she was reported missing, just after 6:30 Sunday evening.

Investigators are still looking into what caused her disappearance.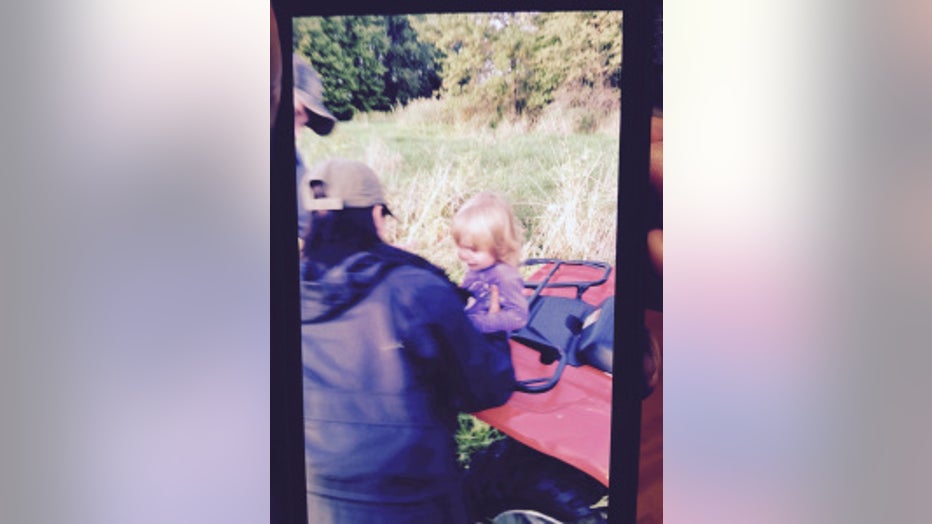 The moment Rainn was found. Courtesy Trumbull County Deputy Chief Ernie Cook via WKBN.


A volunteer who was riding around the field on his four-wheeler came across her sleeping in some tall grass when he called 911, according to WJW.

"I found baby Rainn and she's alive!" he said right away.

She was asleep on the ground when he located her, and he can be heard asking the dispatcher many times if he can pick her up because she was crying.

The area where she was found, near Peck Leach Road and State Route 45 is less than one mile from the home where she was last seen.

"You're okay baby," he can be heard telling Rainn many times before he picks her up.

About halfway through the call, she can be heard crying in the background of the call.

"Is that her I hear?" the dispatcher asks. "I hear her. Oh, I just got goosebumps."

"Oh my God, me too," the caller said. "I couldn't give up on this kid. Thank God."

Within just a few minutes, Rainn was placed in an ambulance and taken to a local hospital for evaluation. As of Sunday night, she was in stable condition.

Rainn was last seen at her great-grandparents' home on State Route 45 in North Bloomfield Friday evening around 6:30 p.m. The Trumbull County Sheriff said that she was wearing a purple shirt, gray pants and multi-colored pink and lime green shoes.

She was found wearing the same shirt and pants.

Multiple agencies were involved in the search, including  BCI (Bureau of Criminal Investigation), the Trumbull County sheriff's office, the FBI, the Marshal's office as well as representatives from the Center for Missing and Exploited Children.