Man who faked Native American heritage to sell his art in Seattle sentenced to probation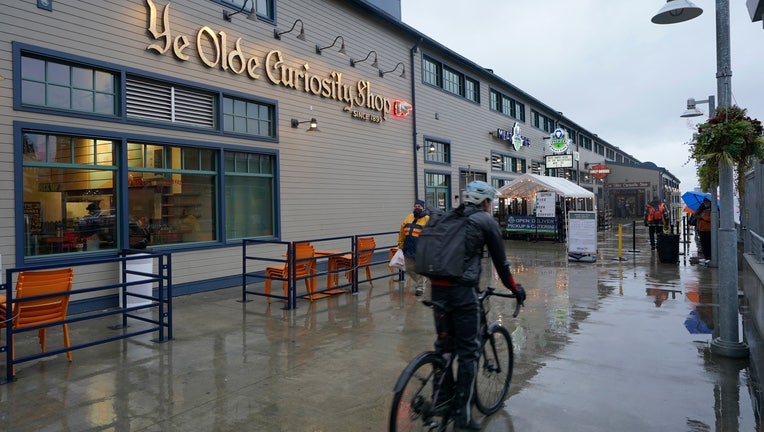 article
SEATTLE - A Washington man who falsely claimed Native American heritage to sell his artwork at downtown Seattle galleries was sentenced Wednesday to federal probation and community service.
The U.S. attorney's office said Lewis Rath, of Maple Falls, was sentenced Wednesday in U.S. District Court to two years probation and 200 hours of community service. He was charged in 2021 with multiple crimes including violating the Indian Arts and Crafts Act, which prohibits misrepresentation in marketing American Indian or Alaska Native arts and crafts.
An investigation started in 2018, when the Indian Arts and Crafts Board received a complaint about Rath, according to the U.S. attorney's office.
Rath falsely claimed to be a member of the San Carlos Apache Tribe in Arizona and sold carved wooden totem poles, transformation masks and pendants to Seattle retail stores, the attorney's office said.
Agents searching Rath's residence also recovered feathers from birds protected under the Bald and Golden Eagle Protection Act and the Migratory Bird Treaty Act, according to results from the National Fish and Wildlife Forensic Lab.
"Counterfeit Indian art, like Lewis Anthony Rath's carvings and jewelry that he misrepresented and sold as San Carlos Apache-made, tears at the very fabric of Indian culture, livelihoods, and communities," U.S. Department of the Interior Indian Arts and Crafts Board Director Meridith Stanton said in a Justice Department statement. "Rath's actions demean and rob authentic Indian artists who rely on the creation and sale of their artwork to put food on the table, make ends meet, and pass along these important cultural traditions and skills from one generation to the next.
PREVIOUS COVERAGE: 2 men plead guilty after posing as Native American artists, selling items for thousands of dollars
Stanton also said his actions undermine consumers' confidence in the Indian art market in the Northwest and nationwide.
Jerry Chris Van Dyke, also known as Jerry Witten, 68, of Seattle, also pleaded guilty to violations of the IACA in March. He was sentenced on May 17 to 18 months of federal probation.