Married couple arrested in connection with murder of 67-year-old man in his home near Renton


SEATTLE -- A married couple was arrested Wednesday night in connection with the murder of a 67-year-old man in his home last week near Renton, the King County Sheriff's Office said.

A 39-year-old man and his 37-year-old wife were booked into the King County Jail, the sheriff's office said. The husband was booked for investigation of murder, arson and residential burglary. The woman was booked on investigation of arson, burglary and rendering criminal assistance.

According to the sheriff's office, detectives believe that on Sept. 19, the male suspect went to the victim's house, knocked on the front door of the house at 16700 196 Ave. SE and, when the victim answered, the man pepper-sprayed him and struck him in the head with "some type of object, causing blunt force trauma to his head"and killing him.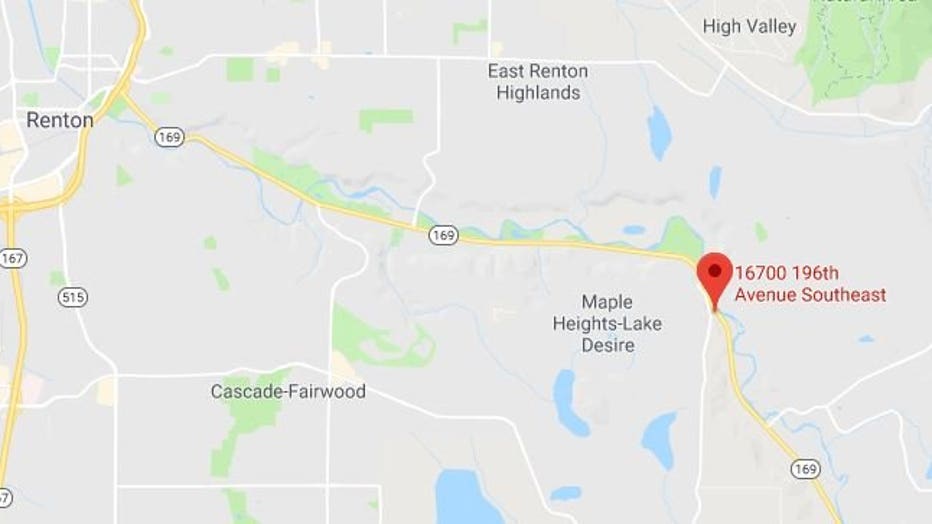 The victim was later found in a detached shed on his property. "His ankles and wrists were bound and he was wrapped in a comforter and tarp," the sheriff's office said. "There was what appeared to be a newly dug hole in the ground at the bottom of the steps of the back deck. This hole looked to detectives like a grave."

Detectives say they believe the suspect then drove the victim's car to his house in Tacoma and, once news spread of the murder investigation, the man and his wife drove the victim's car close to the victim's house, torched the car and left it where it could be found by police.

On Wednesday, a search warrant was served at the couple's residence and detectives found property belonging to the victim at their home, the sheriff's office said.

"There is also probable cause to believe that the female was aware of the victims' death but instead of notifying law enforcement she participated in the burglary of victims' house and then assisted the male suspect with fleeing the scene of the arson of victim vehicle to cover up his crimes," the sheriff's office said.