Marysville school shooter sent series of disturbing text messages before massacre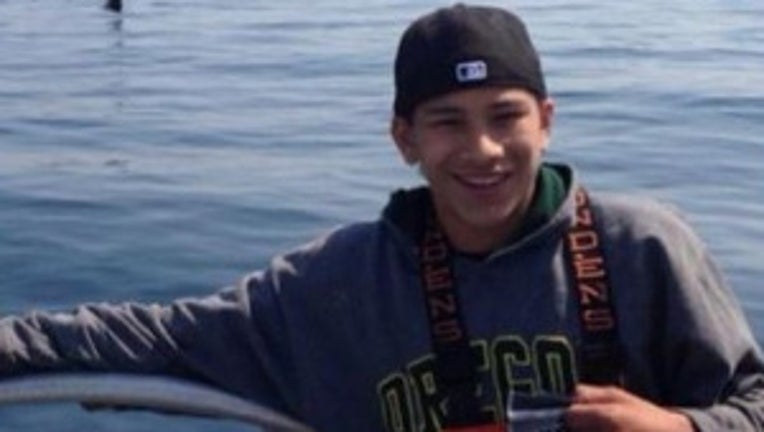 article
MARYSVILLE, Wash. -- The Marysville-Pilchuck High School shooter sent disturbing text messages days, even minutes, before the shooting.

Jaylen Fryberg`s text messages leading up to the cafeteria massacre are chilling.

Police say just minutes before the shooting, the 15-year-old sent a text titled 'My Funeral Shit.'
The revelations come from document filed by detectives seeking to search Jaylen`s cell phone.

Investigators say 14 family members received that text, apologizing for what was about to happen and telling family members to apologize to his friends' families "who get caught in this shit tomorrow."




He even revealed what he wanted to wear in the "casket."

"It's unreal for me but at the same time it's real," student Kaytlyn Hopp said.

Students wonder what could have been if Jaylen had only reached out.

He was reportedly upset over a girl and police say she received a series of messages days before the shooting.

"Don`t bother coming to my funeral."

The girl didn't respond and he wrote, "I set the date. Hopefully, you regret not talking to me. You have no idea what I`m talking about but you will. Bang bang I`m dead."

When the girl asked Jaylen to stop, he replied, "No. you don`t care. I don`t care."

"He could have had help if he had opened up to somebody," Hopp said.

Just before the shooting, Jaylen sent a picture of himself with a gun to a friend of the girl's. He told the friend to have the girl call him "before I do this." The gun in the picture was used to shoot five students minutes before the message.

Witnesses say Jaylen calmly shot the students before turning the gun on himself.

Now a month after losing five young lives, the community is still trying to heal but students admit it will never be the same.

"We are all coming together but we still miss them," Hopp said.

The Marysville School District says it is not aware of any students complaining about Jaylen or mentioning threatening text messages prior to the shooting.