Mayor names investors who will try to keep Kings from Seattle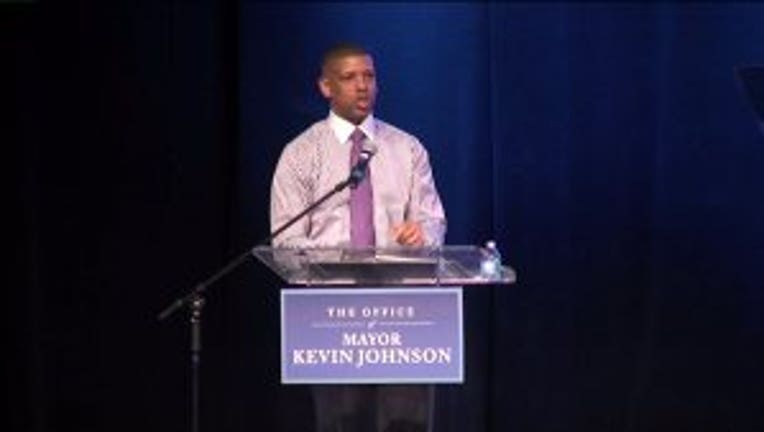 article
SACRAMENTO (FOX 40) -- Mayor Kevin Johnson announced Thursday night that major investors would submit an offer to the NBA Friday to buy the Kings and keep them in town, which could threaten Chris Hansen's bid to move the franchise to Seattle.

In his annual State of the City Address, Johnson named Ron Burkle and Mark Mastrov as major investors in the effort to keep the team in town.



[trib_ndn vid=24509274 site_section=dash]

Mastrov, founder of the 24-Hour Fitness gym franchise, will place a bid to buy the Kings. Behind Mastrov is a group of more than 20 investors that are in for $1 million each, Johnson said. Among them is former Kings player Mitch Richmond.

Burkle, who owns the Pittsburgh Penguins, will be leading the effort to have a new sports and entertainment complex where the Downtown Plaza currently stands.

To try to sweeten the deal for the NBA, Johnson  said that Sacramento's local ownership group plans to resurrect the Sacramento Monarchs WNBA franchise.

However, Johnson gave no details on the amount of the offer.

"Many across the country have counted us out. And I know we are still very much in this game," he said. "I hope Seattle gets a team someday. Let me be perfectly crystal clear, it is not going to be this team. Not our team. no way."

Hansen and his investor group has offered $525 million to buy the Kings and move the team to Seattle.

The NBA Board of Governors is expected to decide the matter when they meet in mid April.