Mom's minivan stolen first, then she gets big tow bill


MARYSVILLE, Wash. -- Kelsey Gregory is a mother of five and depends on her minivan to get around, but last Wednesday night it was stolen from her driveway.

Gregory asked Marysville police to call her if it was found so she could pick it up or have it privately towed through her insurance.

"I told him specifically I do not have money to get it out of impound and would keep my phone glued to my hand and that's what I did," said Gregory.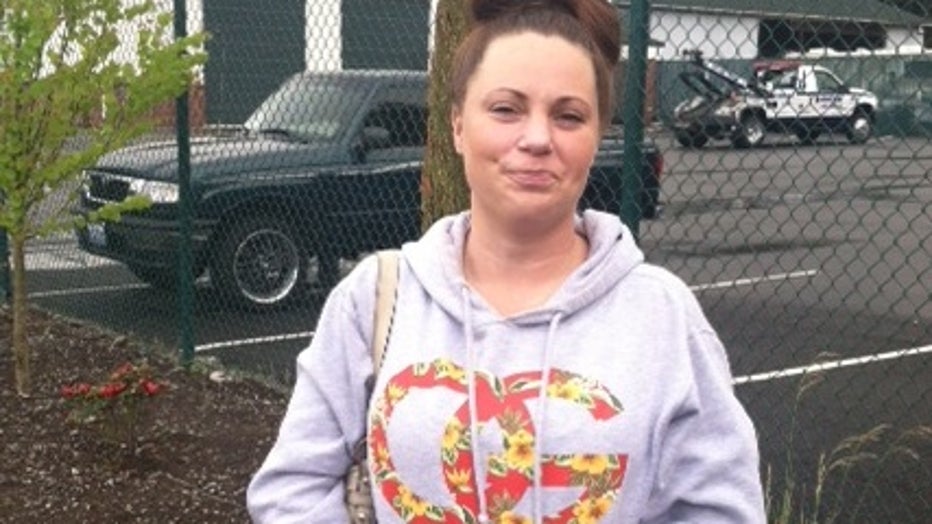 Kelsey Gregory, of Marysville, a mother of five, had her minivan stolen. When it was found, she was presented with a large tow bill. A 'Good Samaritan' who saw her story on Q13 FOX News offered to pay the tow bill. (Photo: KCPQ-TV)


On Friday, the Snohomish County Sheriff's Office found Gregory's van in Arlington.

Gregory said they never called her until her van was at Dick's Towing in Marysville, where she says she was initially quoted nearly $800 to get it back.

"I feel like I'm being the victim of a crime twice," Gregory said. "Not only I lose my van, I can't get my kids to school, I can't go grocery shopping, get to work, my car seats and stroller are in there."

Danielle Peterson, with the tow company's head office in Everett, said Gregory's tow bill was only $570 plus tax, and agreed to lower it to $500 after hearing about her situation.

Peterson said Dick's is one of several tow companies that contracts with Snohomish County and that they do charge more for sheriff's office tows versus private ones.

"There is a price difference. The fact (that) we have to be wherever they are within 20 minutes plays into that. We have to drop whatever we're doing 24 hours a day, seven days a week, all holidays, to be wherever they need us within 20 minutes," said Peterson.

"I feel like it's a huge scam. You don't realize how much you need your car until it's gone," said Gregory.

Dick's Towing said had Gregory had full vehicle insurance coverage, she would only have had to pay a deductible.

Peterson called Q13 FOX News later to say that a 'Good Samaritan' who saw Gregory's story on the 4 p.m. news Monday called and offered to pay Gregory's tow bill so she could get her minivan back.