NFC title game draws massive TV ratings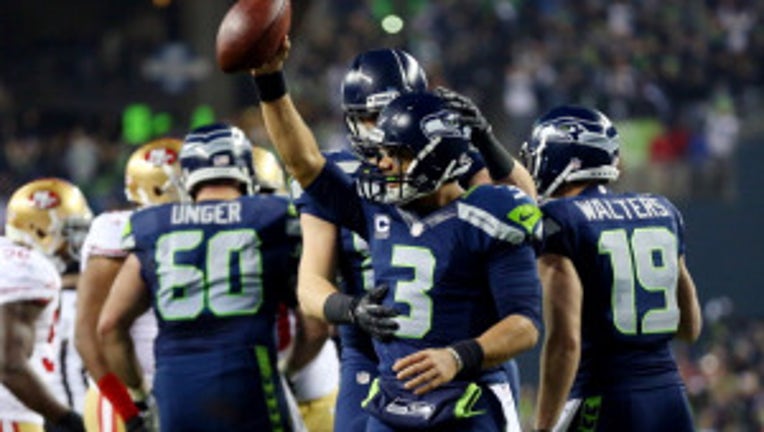 article
SEATTLE -- If it seems like everyone you know was watching the heart-stopping NFC Championship game, it's because almost everyone in Seattle was watching the game.

Approximately 85-percent of all televisions in the Seattle area were tuned into the NFC title game, according to Nielsen Media Research.  The 49er faithful in California were also locked into the game, with 78-percent of all TVs in San Francisco tuned into the game as were 72-percent of audiences in Sacramento, Calif.

Sunday's game was not just the highest rated non-overtime NFC Championship Game on FOX since 1997 - it was a massive ratings increase from last year's NFC title game. According to Nielsen, 55.9 million viewers watched the Seahawks-49ers game Sunday, which was a 33-percent jump in viewers from last year's Atlanta Falcons-49ers NFC Championship Game, which was watched by 42 million fans.

According the NFL, this week's NFC Championship Game was the fifth most-watch conference title game in league history. The Jan. 10, 1982 NFC Championship Game between the Dallas Cowboys and 49ers  drew 68.7 million viewers and remains the most-watched NFL conference title game ever.