Oregon fugitive wanted for sex trafficking surrenders to U.S. Marshals in Seattle
CAPTURED IN SEATTLE 11.16.17 -- 

Fugitive Kamau Curnal turned himself in to the U.S. Marshals Service in Seattle on Thursday.

According to the FBI, Curnal was taken into custody without incident. He was scheduled to appear Friday afternoon in a Seattle federal courtroom.

"The FBI would like to thank the Washington and Oregon media for their assistance in bringing this fugitive investigation to a conclusion."

Curnal was indicted by a federal grand jury last year in Oregon on charges of sex trafficking of a child and transportation of a minor for purposes of prostitution.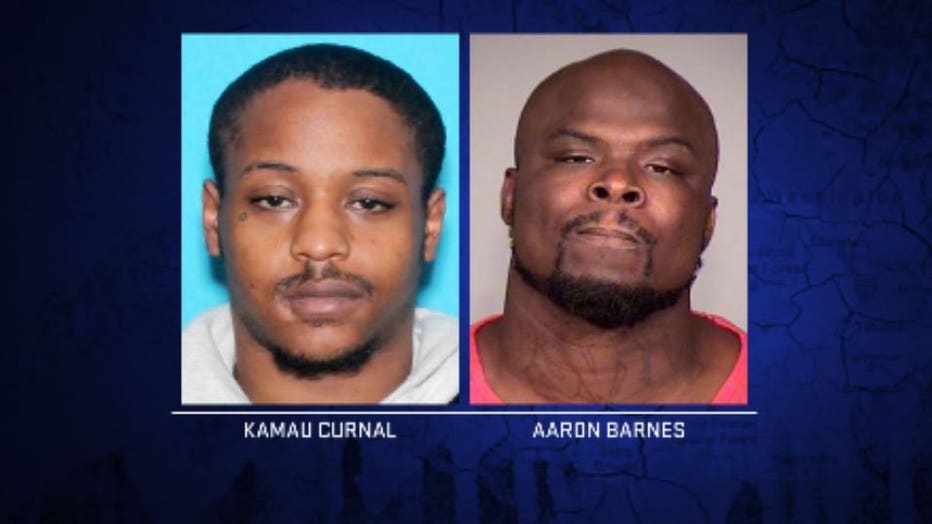 SEATTLE -- UPDATE 11.2.16

The FBI is still looking for sex trafficking suspect Kamau Kambui Leland Curnal and believes he may be in Washington state.

Curnal and Aaron Barnes are both charged with one count of Sex Trafficking of a Child and one count of Transportation of a Minor for the Purposes of Prostitution following an investigation in Oregon. On Tuesday, November 1, 2016, FBI agents in Lincoln, Nebraska, arrested Barnes at a motel near the airport in Lincoln.

An indictment alleges that Barnes and Curnal drove an underage victim from Portland to Seattle as part of a trafficking operation.

The FBI said Curnal has extensive gang ties to Seattle.

"Anyone who has information about them, we're asking them to call law enforcement right away. Do not approach them, move out of the vicinity of them," says Ayn Sandalo-Dietrich with the FBI. "These are bad guys, because they're somebody who convinced a minor to travel across state lines and engage in prostitution. They're manipulative, they're terrifying and we need to get them off the street."

Curnal is 5-foot-11 and 185 pounds.

He is considered armed and dangerous. If you know where to find him, call the FBI at: (206) 262-0460
--or--
Call an anonymous tip into: CRIME STOPPERS: 1-800-222-TIPS

You must call the Crime Stoppers hotline with your tip to be eligible to receive a cash reward for information leading to a fugitive's arrest.