Oregon mom accused of throwing autistic son off bridge to his death enters plea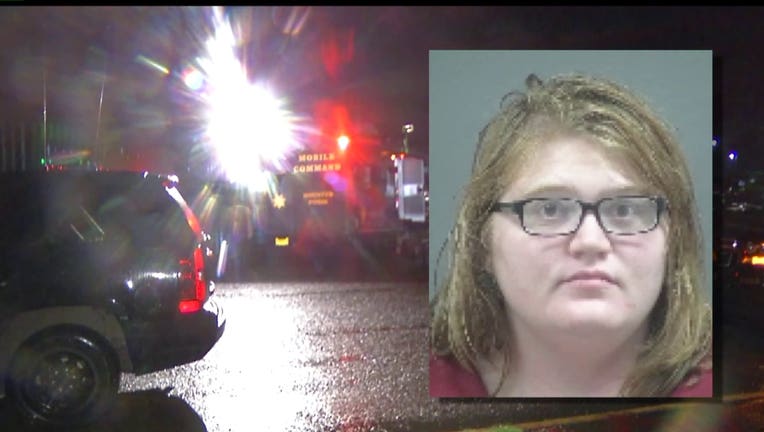 article


NEWPORT, Ore. (AP) — A woman accused of throwing her 6-year-old autistic son to his death off a bridge on the Oregon coast last November has pleaded not guilty to murder charges.

The Oregonian reports (http://is.gd/nD9vsf ) that defense lawyers entered the pleas on behalf of Jillian McCabe on Monday in Lincoln County Circuit Court in Newport. Court records show she is charged with aggravated murder, murder and manslaughter. Trial is scheduled for Aug. 23, 2016.

A judge previously delayed the arraignment for the 35-year-old woman pending a mental health evaluation at the Oregon State Hospital.

Police say McCabe called 911 on Nov. 3 and reported throwing her son, London, from the Yaquina Bay bridge in Newport. Searchers found the boy's body hours later.

Relatives and friends say McCabe struggled with mental illness and had trouble caring for her son and her husband, Matt, who was diagnosed with multiple sclerosis.

Court records show Matt McCabe filed for divorce in February.

Below is an earlier CNN story on this case:

NEWPORT, Ore. -- A 6-year-old boy was found dead in the frigid waters of Oregon's Yaquina Bay after his mother told police she threw him off a bridge Monday evening, authorities said.

The body of London McCabe was found in the water about a mile from the Yaquina Bay Bridge about 10:20 p.m., roughly four hours after his mother called 911 to say she'd thrown him from the span, Newport police said.

The mother, Jillian Meredith McCabe, 34, was arrested on charges of aggravated murder, murder and first-degree manslaughter, police said.

McCabe, of nearby Seal Rock, called police around 6:30 p.m. Monday "saying she threw her child over the side," Newport Police Chief Mark Miranda said.

The water of Yaquina Bay is more than 100 feet below the bridge. Chances of survival from a fall that high were "minimal," Miranda said.

Even if a person survived the fall, the chief said, one could survive the frigid water for only about 20 minutes.

McCabe was being held at the Lincoln County Jail with bail set at $750,000.