Partly-to-mostly sunny April 1 -- No foolin'
SEATTLE -- Low pressure off the coast of northern California/southern Oregon will spin a few showers in the south part of our region today.

There is a chance of rain mainly Olympia southward.  Otherwise expect partly sunny skies in Seattle and mostly sunny skies Everett northward.

Highs will be on the mild side, around 60, like yesterday.

Tomorrow will be partly-to-mostly sunny with highs near 60.  Our next round of rain looks likely by late Thursday, and Friday will feature a few showers, with highs in the mid 50s.

Saturday looks rainy, mid 50s.  Sunday will be showery and breezy with highs in the mid 50s. We'll probably dry out next Monday again.

Viewer photos of the day . . .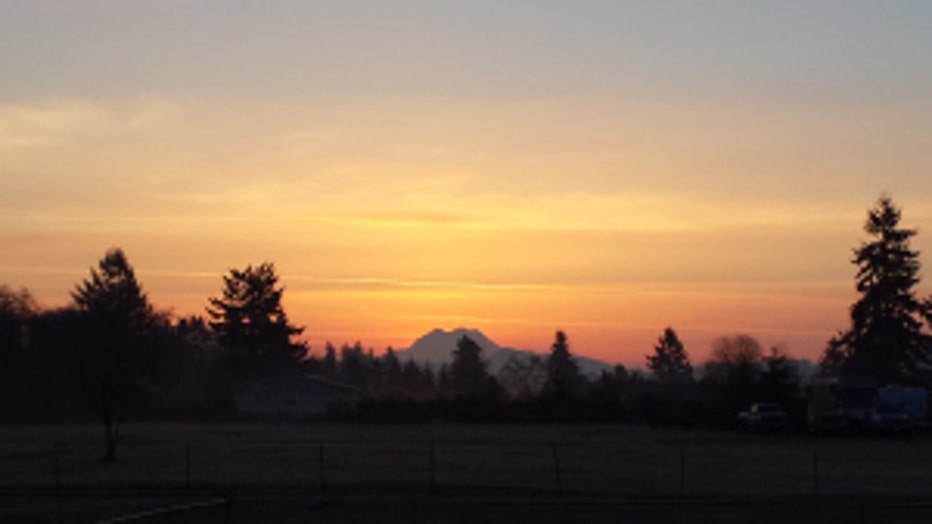 Sunrise over Mt. Rainier. From Mandy in Rochester.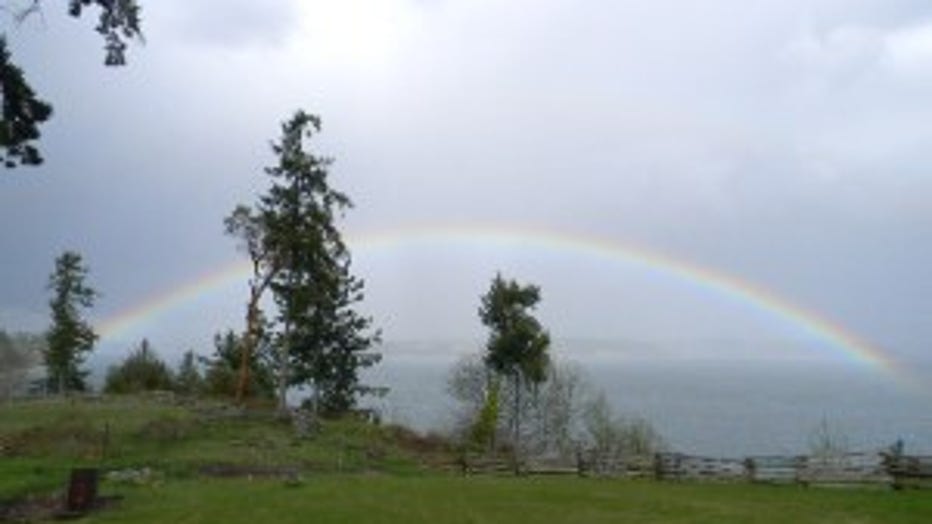 Rainbow over the Sound. From Heather & Chip in Longbranch. Today is their third anniversary.