Passenger on flight from LAX to Seattle detained after opening emergency exit door
LOS ANGELES - A passenger onboard a flight from Los Angeles to Seattle was detained Saturday morning after opening an emergency exit door, airport officials said.
The incident happened around 10 a.m. on a Delta flight departing LAX. According to airport officials, the passenger opened the emergency exit door of the air test as the plane was moving away from the gate. It then triggered the emergency slide to deploy.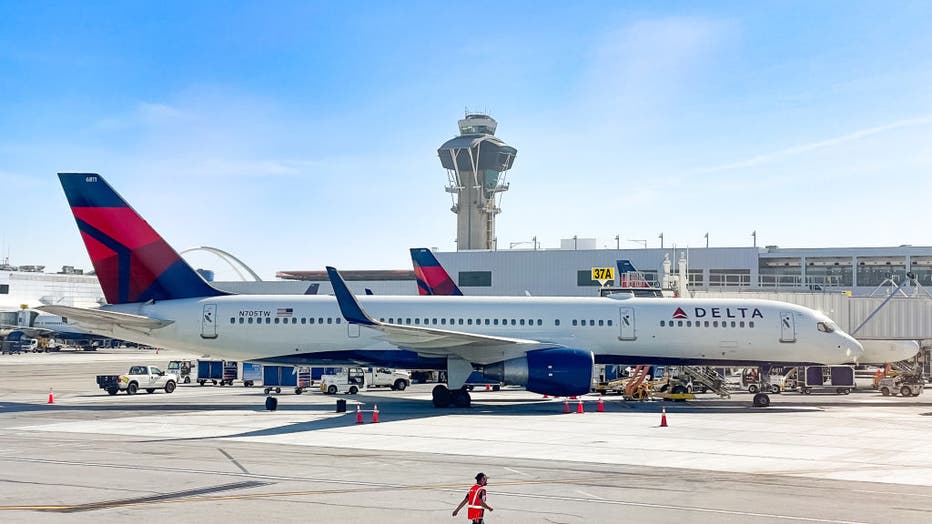 Delta Airlines Boeing 757-231 prepares for boarding at Los Angeles International Airport during the Thanksgiving Day holiday on November 24, 2022 in Los Angeles, California. (Photo by AaronP/Bauer-Griffin/GC Images)
Airport police responded and detained the passenger; the FBI was also notified. The plane returned to the gate and passengers were escorted off and transported to another plane. 
No injuries were reported. 
FOX 11 Los Angeles contributed to this article.