Petition to make Monday after Super Bowl a holiday gets laughs, signatures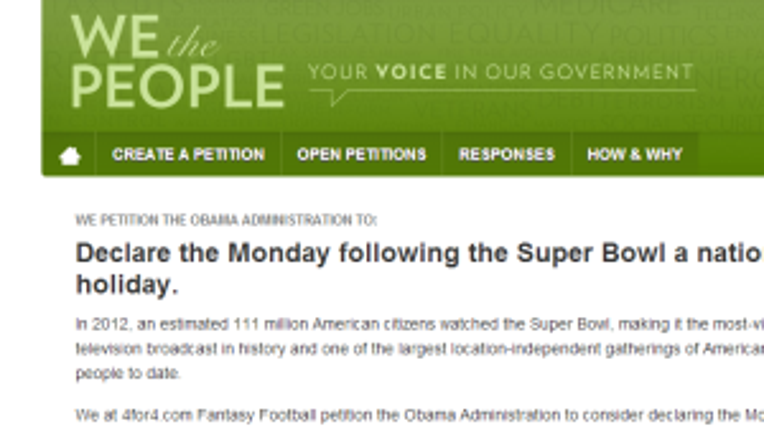 article
WASHINGTON -- A little too full to go to work the Monday after the Super Bowl?

Well, you might soon be in luck.

A petition started on the White House's petition page, We the People, would require the Monday after the Super Bowl become a national holiday if turned into law.

The petition, started by 4for4 Fantasy Football, asserted that the estimated 111 million people that watch the Super Bowl need the day off after the big game. If signed into law, the national holiday would "promote a more productive workplace when work resumes on Tuesday," its organizers said.

The petition had nearly 15,000 signatures by Sunday evening. Petitions on We the People need 100,000 signatures before a letter of response is issued by the White House.