Peyton Manning to Sherman: I do throw ducks ... 'a lot of touchdown ducks'


[trib_ndn vid=25573908 freewheel=91045 site_section=dash]

JERSEY CITY, N.J. -- Peyton Manning said Thursday he agreed with Richard Sherman's statement that he occasionally "throws ducks."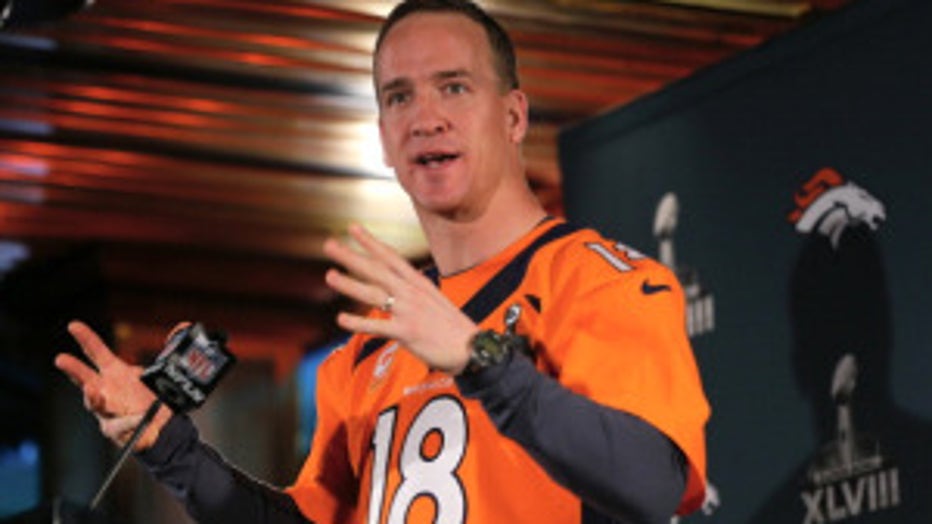 Peyton Manning of the Denver Broncos addresses the media during Super Bowl XLVIII media availability on January 30, 2014 in Jersey City, New Jersey. (Photo by Elsa/Getty Images)


"They say he's (Sherman's) a smart player, and I don't think that's a real reach what he's saying there. I do throw ducks. I've thrown a lot of yards and touchdown ducks, so I'm actually quite proud of it," Manny said to laughter at Thursday morning's news conference.

On Wednesday, Sherman was asked about a critique of Manny's arm strength earlier in the season. As he did before, Sherman praised Manning as "a great quarterback" who throws accurate balls, but added that he throws "ducks" at times.

On Thursday, Sherman was told how Manning responded to his comments.

"Oh, I agree. That's exactly what I said. That's what I said. It sounds like a repeat of what I said," he said.