Police looking for two burglary suspects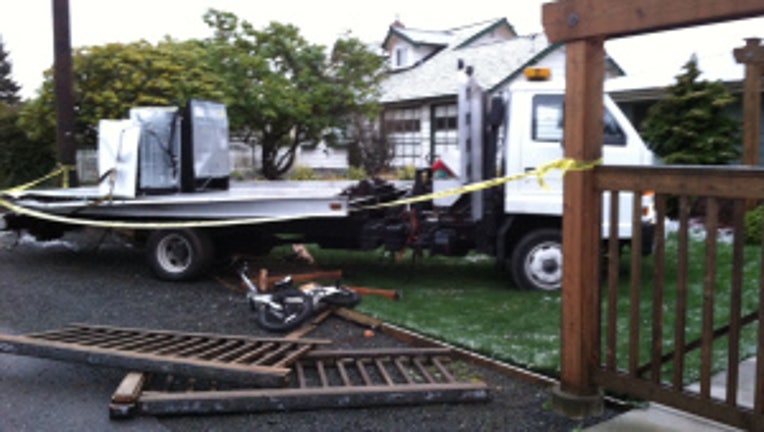 article
EVERETT -- Two alleged burglars are on the run this morning after being caught in the act by Everett police.

Just before 4:30 a.m. this morning, police responded to a burglary alarm at a tobacco shop in the 8900 block of Evergreen Way. The suspects were pulling away from the business when officers arrived and fled when officers attempted to pull them over.

As they were fleeing, the suspects hit another car, which caught on fire and they then fled again. The female driver of the car that was struck sustained minor injuries.

Officers then tracked the suspects to the 7400 block of Upper Ridge Road, where they rammed their vehicle into the police cruiser.  The officer was not injured, but the car sustained some damage.

A few minutes later, someone in the neighborhood called 911 to report that a vehicle had crashed into their yard. Police located the suspect's vehicles, but they had fled on foot.

Police believe there were two suspects in the car. They used K-9 dogs to search the area, but did not have any success locating the suspects.