Police: Naked man attacks cops, jumped into Elliott Bay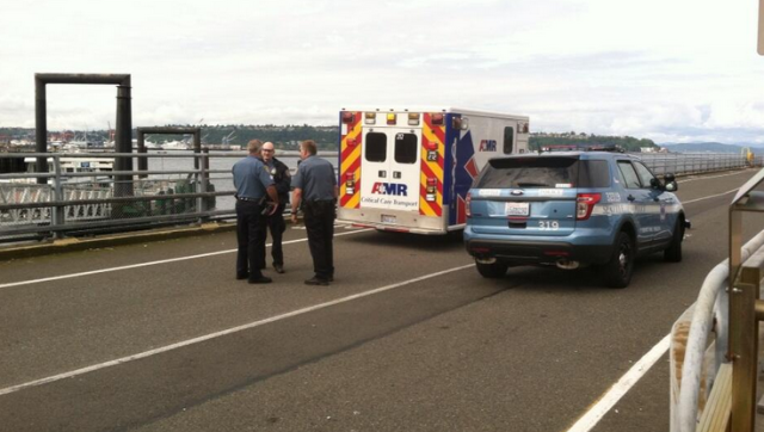 article


SEATTLE -- Police and firefighters reached a naked man who jumped into Elliott Bay during a foot chase with Seattle cops Tuesday morning.

According to the Seattle Police Department, officers were involved in a foot pursuit of a nude suspect headed towards the downtown ferry terminal around 10 a.m. Tuesday. During the chase, the man jumped into Elliott Bay near Pier 52, police said.

Police harbor units and fire department boats took the suspect out of the water around 10:17 a.m. He was detained by police and transported to the hospital for an evaluation.

Police said the man fled Harborview Medical Center early Tuesday and streaked past police headquarters. They attempted to arrest him at a building near the intersection of Columbia Street and Alaskan Way, but he allegedly attacked the officers.

The man was believed to be at the medical facility for an evaluation.