Pullayup mom charged with arson; SPD confirms investigation of baby's death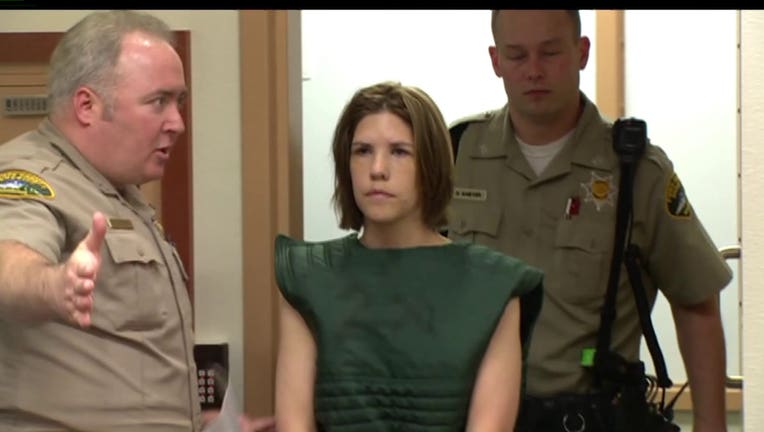 article


TACOMA -- Melinda Sayers, the Puyallup mom praised for saving her son from a home explosion but now charged with setting the fire, pleaded not guilty to first-degree arson Friday in Pierce County Superior Court.

She was ordered held in lieu of $200,000 bail.

Meanwhile, the Seattle Police Department confirmed it was assisting the Pierce County Sheriff's Department in an "active and current" investigation into the death of Sayers' baby girl, Abigail, who had been hospitalized at Seattle Children's Hospital for nearly a year  after being born three months premature with a severe brain defect.



Pierce County sheriff's detective Ed Troyer said Thursday that Sayers admitted during an interview with detectives that she had set the fire in her Puyallup home on April 1 while she and her son were inside.

She earlier had said she had noticed black smoke filling the house, so she opened a bedroom window, kicked out the screen, threw her 2-year-old son out to safety and then jumped out after him just seconds before oxygen tanks exploded in the house.

"I don't feel brave. I'm very broken inside. I'm not brave, I just did what I had to do," Sayers said in an interview with Q13 FOX News the day after the fire.

Sheriff's detectives said Sayers admitted to them this week that she set the fire because Abigail was due to come home from the hospital and she could not handle the situation.

They said Sayers admitted to using a butane lighter to light a candle, which she then used to set a couch on fire. On Thursday, she was arrested on the arson charge.

The oxygen tanks that exploded in the home were for Abigail.

On Friday, Sayers' attorney said his client was overwhelmed and afraid of caring for her daughter by herself.

"When you eliminate the place the child is going to go, you eliminate the problem," said sheriff's detective Ed Troyer said.

Immediately after the April 1 explosion, Sayers said, she went to see Abigail in the hospital.

"Yesterday when it happened, that was the first thing I did," Sayers told Q13 FOX News in an interview on April 2.  "I went to her. I knew my son was safe with family but I needed to be with her."

Later that day, Abigail died.

"All I know is she went to visit her. There is nothing inappropriate in that, no accusations relating to that. People oftentimes think the worst and decided that was somehow significant in their minds," Sayers' attorney, Don Winskill, said Friday.

After the story of Sayers saving her son from the home explosion and the death of her baby daughter were published and broadcast, a website was set up for donations to help Sayers and her family. Troyer said Thursday the donations have since been seized pending an investigation.

The Pierce County Prosecutor's Office said Sayers could face theft by deception charges if they can prove she profited from any of the $30,000 she raised in donations from the public after the fire.