Rape victim confronts her attacker: 'The world will know you ... your sick hatred'
SEATTLE -- A 58-year-old grandmother who had been brutally beaten, raped and left for dead in White Center in March boldly confronted her attacker in King County Superior Court Friday.

"I hope they throw dirt on you when you walk out that door because God sure don`t like ugly, and karma`s not a nice person and it all comes back to you," Patricia, the victim, said to Christopher Anthony Brown before his sentencing.




According to court documents, Brown first propositioned Patricia near a bus stop in White Center and asked her if she would have sex with him for $40.

She tried to walk away, but detectives say he grabbed her around the neck from behind, choked her until she was almost unconscious, lifted her off her feet and dragged her into a dark, secluded lot.  He allegedly told the victim not to make any sounds or scream he would "kill her" and "shoot her."

Patricia was raped and beaten to the point her own family didn't recognize her.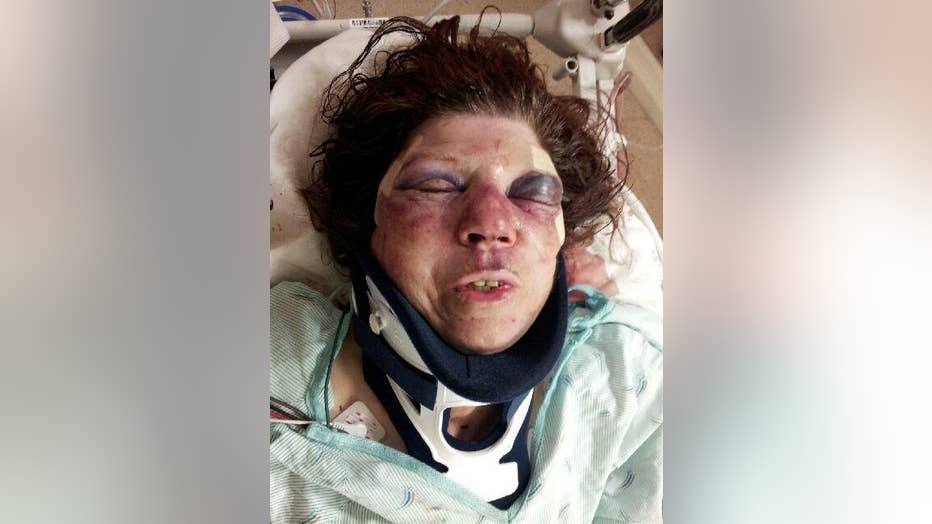 This photo of Patricia, raped in White Center in March, was provided by her family to show the brutal nature of the attack. The victim was beaten so badly that she was unrecognizable, and would not be recognized today by anyone based on this photo. (


"I want time with my family, which you almost took away," Patricia told him. "If I hadn't drug myself down the street and a nice lady call the police, I wouldn't have made it."

Judge Julie Spector sentenced Brown to 14 years and 3 months in prison -- the highest sentence possible -- but said she wished she could sentenced him to life.

Patricia`s family confronted Brown as well.

"He`s damaged my mother`s spirit, her face, her body. He is a monster.," said Patricia's daughter, Shayla Montoya. "I didn`t recognize my own mother."

Brown meekly apologized to his victim.

But she made sure she had the final word.

"My will to live is stronger than your desire to hurt people," Patricia told him. "The world will know you, your children will know that you were willing to give them up to satisfy your sick hatred."