Rare ice circle forms in the Snoqualmie River (video)


NORTH BEND, Wash. -- Hikers near North Bend were treated to an unusual natural phenomenon this morning -- an ice circle spinning in the Snoqualmie River.

The thin circular slab of ice is sometimes referred to as an ice disc and it forms on the outer bends in rivers where accelerating water creates a rotation. As the ice spins, it grinds against other surrounding ice smoothing it into a circle.

"Calm winds this week combined with 6 mornings in a row in the low 20s made for perfect conditions to form the circles," said Q13 Chief Meteorologist Walter Kelley.

Ice circles or disc are a relatively uncommon phenomenon. One of the earliest recordings is of a slowly revolving disc spotted on the Mianus River in 1895.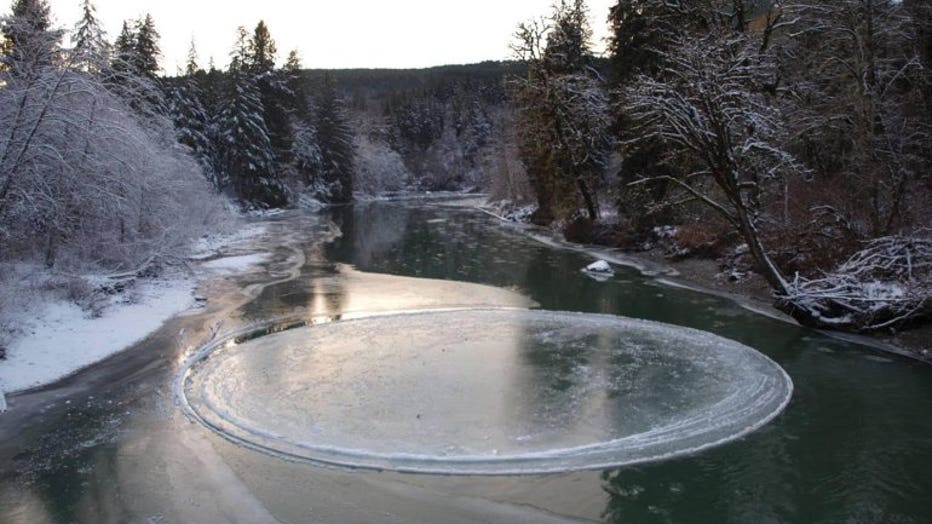 Ice circle on the Middle Fork of the Snoqualmie River. (Credit: Christian Sorensen)