Renton police search for burglary suspect
Suspected burglars in South King County led police officers on a chase early Friday morning, which ended with one person in custody and another on the run.

Police got a report about people taking televisions from a rent-to-own home furnishing store near Renton High School.  When officers arrived, we're told the suspects took off in a van, leading officers on a chase that ended about seven miles away, near the Rainier Playfield in Seattle.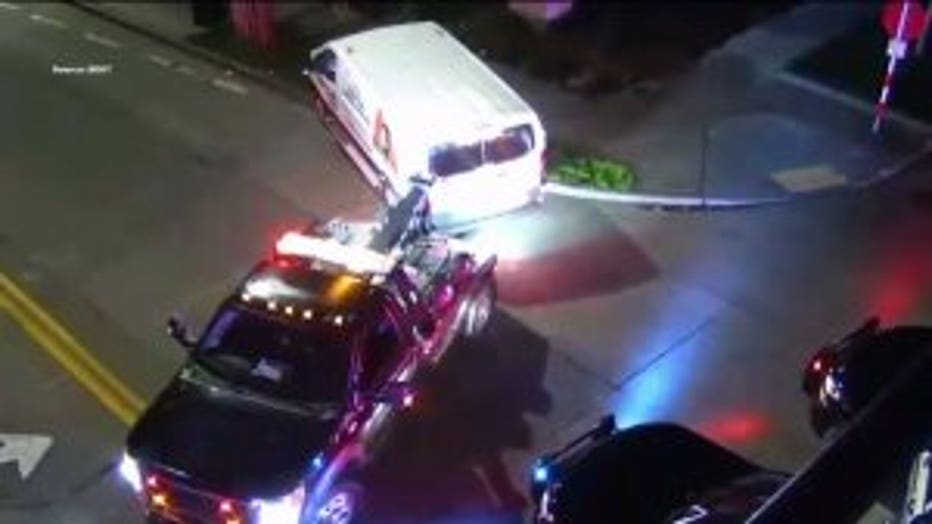 Traffic cameras showed a van that had been crashed into a pole. Police say two people took off running from the crash.  Officers arrested one person, but the other escaped.

This is a developing story and will be updated.