Rep. Henry Waxman, liberal champion, to retire


WASHINGTON — Rep. Henry A. Waxman, whose legislative record has made him one of the country's most influential liberal lawmakers for four decades, announced Thursday that he will retire from his Westside seat, the latest in a wave of departures that is remaking the state's long-stable congressional delegation.


During a congressional career that began when Gerald R. Ford was president, Waxman became one of the Democratic Party's most prolific and savvy legislators, focusing on issues related to healthcare and the environment. He played a central role — sometimes over opposition within his own party — in passing laws that dramatically cut air pollution, helped reduce smoking, expanded Medicaid coverage for the poor, reduced pesticides in food, made generic drugs more widely available, helped AIDS patients, promoted the development of drugs for rare diseases and improved federal regulation of nursing homes.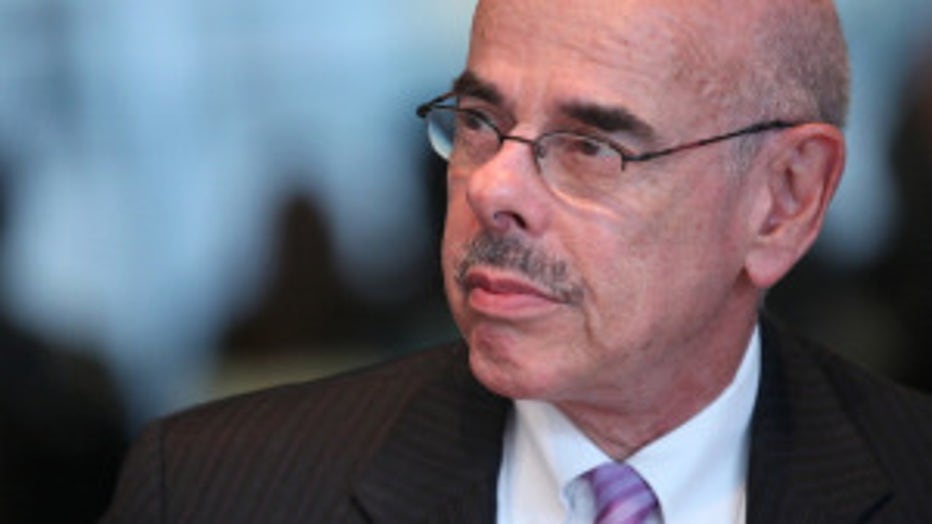 Among his legislative victories was the 2010 Affordable Care Act, which he helped write and push through the House. Passage of the law fulfilled "one of my lifelong dreams" by guaranteeing access to healthcare coverage for Americans, he said.


Often assailed by Republicans for his partisanship, Waxman has been equally lauded by Democrats for his skill at finding legislative compromises that have pushed a host of landmark bills into law. Bald, mustachioed and 5-foot-5, he is also known as a tough political infighter who has not hesitated to push aside rivals who stood in the way of what he considered important goals. The walls of his Capitol Hill office are covered with framed copies of bills he authored and pens used by Democratic and Republican presidents to sign into law numerous measures, any one of which might have been considered a capstone by other lawmakers.

During the George W. Bush administration, Waxman established a reputation as an investigatory pit pull, staging high-profile hearings that drew headlines as well as protests from administration officials.

For more on this LA Times story, click here.