Russell Wilson takes fielding practice at Rangers' camp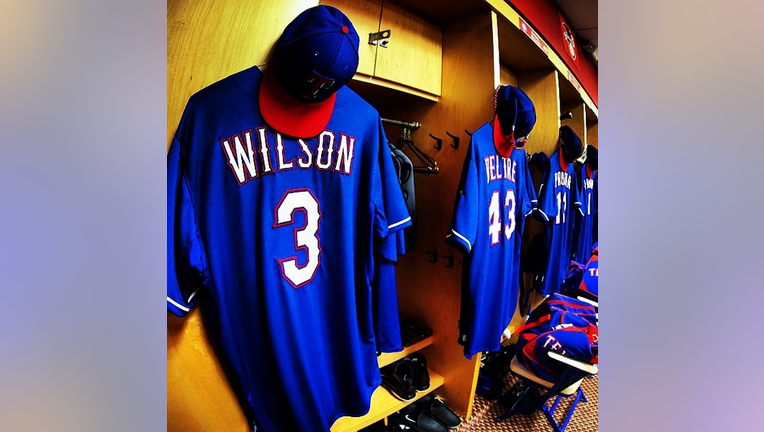 article


SURPRISE, Ariz.-- He looks almost as good in a baseball jersey as he does in a Seahawks uniform. Almost.

Seahawks Quarterback Russell Wilson took fielding practice with the Texas Rangers today during the Rangers Spring training camp.

According to the Dallas Star- Telegram, Rangers' Manager Ron Washington said Wilson looked "sharp" in his brief workout with the team.

"He looked real good," Washington said.

Wilson was drafted by the Rangers in the Rule 5 draft in December. He received a standing ovation from several 12s on hand to watch the practice, the Star-Telegram reported.

Wilson kept his practice light, and did not take batting practice. He was expected to talk to reporters later in the day Monday.