SECRET NUMBER talks 'DOXA' release, behind the scenes stories, future goals
Six-member girl K-Pop group 'SECRET NUMBER' released their sixth single album in May titled, "DOXA".
Member JINNY describes the track by saying, "Our new single 'DOXA' is about a poisonous relationship that's in a cycle of breaking up and making up, so if anyone is in this situation, I hope you guys can listen to our song and relate to it."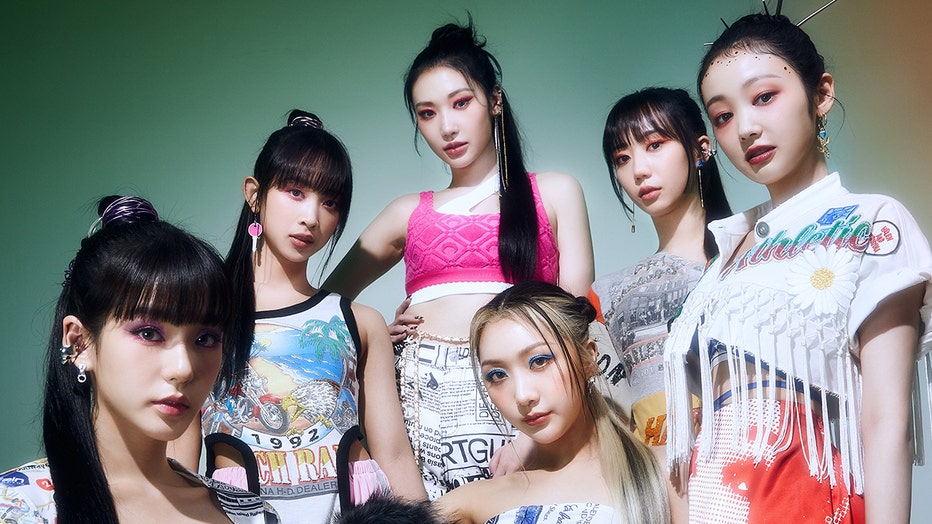 The quick-paced, dark and mysterious music video has nearly 3 million views so far. The video features flowers, fire, hearts, and arrows to symbolize the poisonous relationships that the members talk about.
The multinational group with members from South Korea, Japan, Indonesia, and the US have amassed a following of over a million on Instagram and more than 230,000 on Twitter.
Three of the members, DITA, ZUU and SOODAM, were able to spread the SECRET NUMBER name last year when they covered the hit song "Love, Maybe" – originally by Kim Min-Seok for the popular K-Drama, "Business Proposal".
"It's purely just amazing, the fact that even if our music is in Korean, everyone is just vibing together and enjoying their time, and the fact that we can all connect together is just amazing. We're all just so thankful for that," JINNY says. 
When asked what their goals are for this comeback, DITA says the goal is "to get SECRET NUMBER's name more out there," and MINJI says her goal is to get their first win on a music show – a goal the other members share as well. 
"To the viewers of FOX 13 and our fans, we will always give our best to put on the best performance, so please stay healthy and stay tuned for us in this comeback. Thank you, and we love you, always," says MINJI.