Semi truck crashes, blocks all lanes of northbound I-5 in heart of Seattle sparking major traffic backup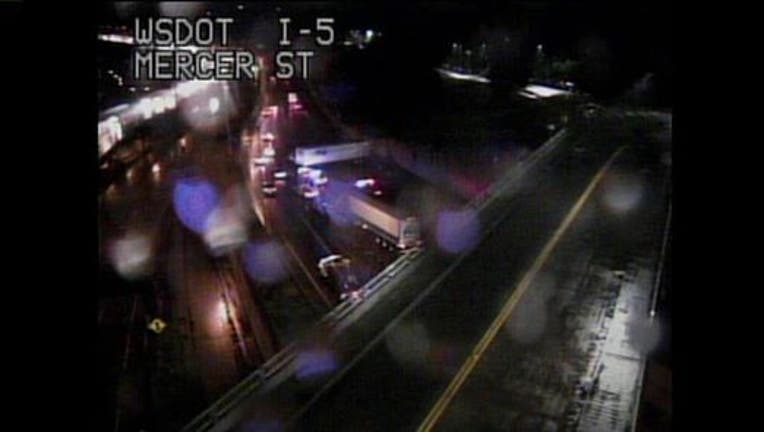 article


SEATTLE --  A jackknifed semi truck blocked all lanes of northbound I-5 at Mercer Street through Seattle early Wednesday morning as heavy rain soaked the region making driving conditions hazardous.

WSDOT officials said the accident happened around 5:45 a.m. and within minutes the backup behind the accident stretched several miles down the interstate.

Aid crews were called to the scene and accident investigators were working to determine what caused the crash.

By 6:30 a.m. some traffic was getting by the scene in the right lanes, but Q13 FOX News traffic reporter Adam Gehrke was advising drivers to consider using I-405 or SR 99 as alternate routes if possible.

Soaking rains were falling most of the night and into the morning.  Drivers on that section of highway reported an especially heavy stretch of rainfall during the time of the crash that made it nearly impossible for some people to see through windshields.