Showers return to Seattle, snow in the mountains


SEATTLE -- Happy New Year! Now through Friday morning, showers and breezy.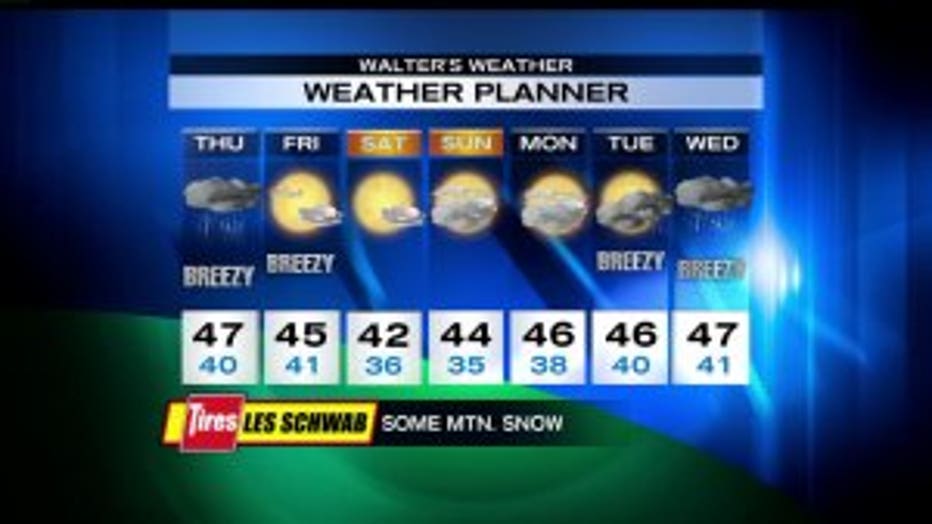 Most of the rain will be Thursday night. The mountains pick up some snow. The snow level will stay above passes through Thursday.

Late Thursday night into Friday morning the passes get snow. The ski areas get a nice shot of snow. The wind will pick up but it looks like gusts only around 30mph.

This weekend looks dry, crisp and sunny.