Snow and ice could snarl morning commute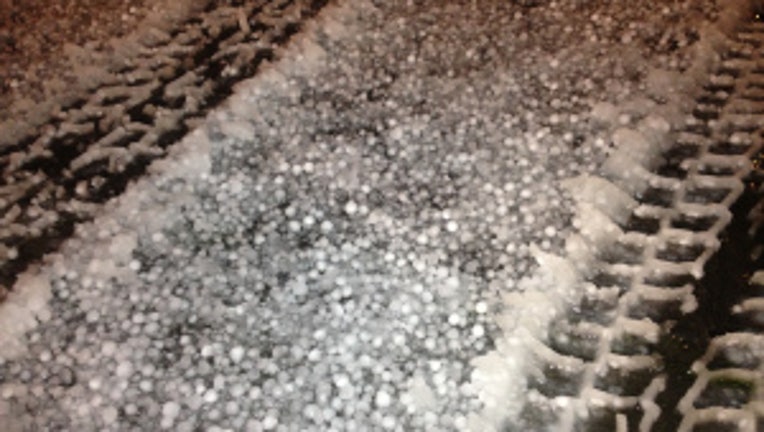 article
EVERETT -- The possibility of more snow, and more ice, could mean major problems for the Tuesday morning commute.

Marble-sized hail falling during Monday evening's rush-hour backed up traffic in Everett for nearly an hour. For many, the hail served as a reminder that winter was nearly here.

"I think about if I have good tires I mean that's very important," said driver Diana Roe, who was caught in the hail Monday night. "The more traction you have in your tires the better you're going to be able to go around the road."

Washington state's Department of Transportation and other local agencies around Western Washington are on high alert for bad driving conditions. In Snohomish County, were the convergence zone could bring up to three inches of snow, 30 plows are on standby and crews are ready to hit the road as soon as needed.

The state DOT is also ready to start plowing at a moment's notice, said Dave McCormick, an official with WSDOT. More than 100 plows are on standby, and crews are ready to dispense salt and sand as needed.



"Temperatures are going to be going down tonight," McCormick said. "We're going to have areas that have frozen roadways, especially overnight into the morning."

In Seattle, new sensors to detect ice on area bridges will be put to the test. The sensors were installed on the West Seattle Bridge, the Alaskan Way Viaduct, the Aurora Bridge and five other places for a total of $9,000. They are embedded into the surface, and were purchased to provide minute-to-minute updates for drivers, said Rick Sheridan of the Seattle Department of Transportation.

"These sensors give us the ability to understand what's happening to the roadway surface and so we get a constant live update about the actual temperature of the roadway " Sheridan said. "So when it starts to freeze, or when the temperature drops below freezing, we can see that and we can respond to it as needed."

For more information on weather conditions around Seattle, visit the Snow Watch page.